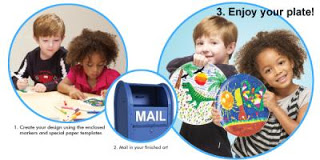 I was just sent and email with some great news! I've just been given the opportunity to review the Make A Plate Art Project and I'm looking forward to sharing it with you. My kids will enjoy making their own personal plates and we will share our review with you after they arrive!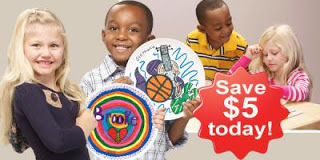 If you want to follow along, my readers can save 30% on their Prepaid Art Plate Kit (that's a savings of over $5!) - USE PROMO CODE: USFAMILY at
http://www.makit.com/ProductDetail.aspx?ProductCode=K1100PP
Makit has been in business for over 40 years. Make A Plate kits allow children to let their creativity soar in crafting a lasting gift for Mom, Dad, Grandparent or teacher. All Make A Plates are nontoxic, BPA-Free, dishwasher safe and proudly made in the USA.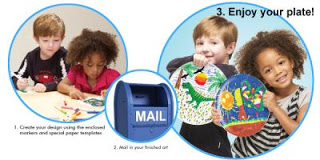 I am a US Family Guide member and will receive a free product for review in exchange for promoting through this post. Regardless ~ All my reviews are my honest and personal opinion and are not influenced nor reviewed by the sponsor prior to posting.
For more info, see my FTC disclosure or Review Policy.