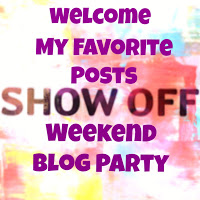 Happy Friday and welcome to another edition of the SHOW OFF Weekend Blog Party! It's a new month and we have some new stuff happening with our awesome blog party. First off, I have 2 new hosts who will be helping me kick off the party every weekend. Give it up for:
This month's party is going to be HUGE! Not only do you have 3 hosts to bring the party to you but you also have 6 co-hosts to spread the love! Meet my awesome co-hostees for the month of September:
Cathy from A Peek Into My Paradise
Michelle from On A Wing and A Prayer
Maria from Music Teaching and Parenting
Cheryl from Little Things, Big Difference
Keia Blake from Improving Me
Susan from Mom Loves 2 Read
Let's SHOW OFF our favorites from my August co-hosts:
Stacey loved the post from Pushing Twigs: "My fave from last week came from Julie at Pushing Twigs with her post about letting go. I totally get this one...my oldest son just moved out on his own, and since we are so close, it has definitely been hard. I miss him, tons, but I know that he has to grow and learn independence first hand."
The Artisan Life received a thumbs up from Michelle: "I love essential oils and the health benefits they provide. Natasha @ The Artisan Life shows us how simple it is to make our own reed diffuser without the harmful chemicals in commercial products.
"
Sandra chose Lazy Hippie Mama as her favorite from last week:
"I really liked this because it reminded me to keep things in perspective and not to sweat the small stuff. I laughed when I read her stories and it brightened my whole day!"
I loved the tips given on how to stop whining from Mothering From Scratch. I have a 2 year old and a 19 year old. The whining never seems to stop!
Another favorite comes from Calm Healthy Sexy. This is awesome advice to keep the spark going with your spouse!
Congratulations to all of our featured bloggers! Take our badge and SHOW OFF your blogger skills by placing it on the side and encouraging others to come join in on the fun!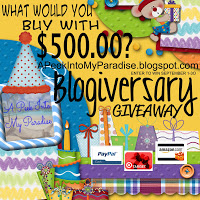 My September Co-host, Cathy, is having an awesome giveaway to celebrate her 1 year of blogging! Check it out here and don't forget to stop by and link up your blogs with her!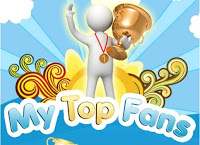 My Top Facebook Fan of the Week is Marty from Marty's Thoughts on Life and Money. Congratulations Marty! Watch for my post on Marty this week! If you want to be my Top Fan, like my Facebook Page and visit frequently. Link your pages with us too so we can give you lots of likes!
Love the party? Come join me! I am looking for other bloggers to co-host My Favorite Posts SHOW OFF Weekend Blog Party for the month of October AND November. It's only $4.00 a month (thats $1.00 a week) and you will also receive 50% off your ad space. On top of that EXPOSURE, EXPOSURE, EXPOSURE to your blogs through social media every week! Interested? Email me at thewonderingbrain@gmail.com.
Ready to party? We are! Here's some general guidelines before we begin:
Link up your favorite posts. It doesn't matter which one, just make sure it's family friendly!

Follow all 3 of your hosts

Follow all 6 co-hosts

Leave a comment if you'd like them to follow you too

Visit at least 5 other bloggers

Show them your blogger love by leaving a comment if you'd like them to follow
Remember, it's not a party unless you mingle, so mingle around and make some friends!