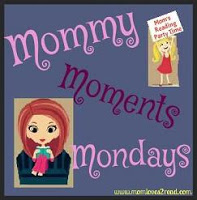 In order to find a way to make sure I am posting my Mommy Moments each week and not letting the opportunities pass me by, I decide to start a weekly hop that will showcase each Mommy or Mom Blogger's personal experiences. I'm hoping that you will all join me in checking out other Mom's parenting moments with their kiddos, while sharing our own each week.
Support each other by stopping by each post and leaving a comment! You have an entire week to read through as many or few as you can. Share and commiserate with each other in our parenting ups and downs and help support each other as we struggle to balance housework, jobs, parenting, blogging and so much more!
Sound like something you would enjoy? Think you'd like to join the fun of reading other parent's fun and not so fun moments raising kids?
~~**~~ Hop Rules ~~**~~
1 ~ Please follow Mom Loves 2 Read (the Host Mommy) & any Co-Hosts each week.
2 ~ Grab the Hop Button and place it on your blog sidebar so everyone who visits knows that you are part of the Mommy Moments Mondays Hop!
3 ~ Link Up your post! Post the direct URL to one of your most recent or favorite Mommy Moments posts. I can be anything related to Mommy-hood, parenting, children, pregnancy, personal struggles, school, encouragement for parents, etc.
Please only add one link per week, per blog.
4 ~ Visit other Mommy Posts! The main focus of this weekly hop is to share our experiences and encourage one another - so visit as many as you can each week and follow them, leave a comment or two on their post and make sure to mention that you are part of the MMM hop!
5 ~ Share this link up on your social media - the more we share the more Moms will join! Share to fb, twitter, pinterest, google+ and anywhere else you can think of!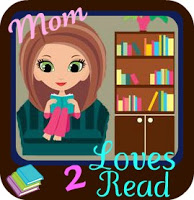 Follow this week's Co-Hosts
(none this week - email me if you'd like to Co-Host)
Each week the link up will be open from Noon on Sunday 'til 11:55pm on Tuesday (cst)
You can post your links during that time, then have the rest of the week to hop around and read all the great Mommy Moments Posts!

Would you like to be a Co-Host? If you are interested in Co-Hosting, email Susan ~ MomLoves2Read(at)itv-3(dot)com. I'd love to have you!