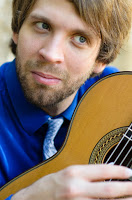 Do you have time to spend driving back and forth and paying an instructor just so you can learn how to play an instrument? What about if you have children who also want to learn? Or several family or friends?
I have found a way to make time in my day - right here at home to learn how to play my Guitar and can even have my kiddos use the lessons too! And it is affordable, can be done in my own home and at my own pace, at a time that
works for me!
It is called
Levels for Guitar
. The website has step by step instructions, videos and lessons for new beginners, level 2 beginners and intermediate players. With an online metronome, online tuner and other great resources along with instructional videos, it is easy to learn at my own pace and at a time that is convenient for me.
I am impressed so far by the instructions and extras that the
Levels for Guitar
website has for a beginner player that does have some musical background. I recommend this for homeschool families, adults wanting to learn and those with busy schedules or who don't have easy access to a teacher.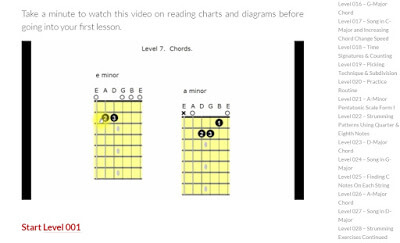 Or, if you are like me and already pay for weekly music lessons for the kiddos, I just can't add more lessons for myself - either finacially or time wise. You can learn more about Levels for Guitar at www.levelsforguitar.com

Disclosure: I received free the item(s) mentioned in this post in exchange for my honest review. Regardless ~ All my reviews are my honest and personal opinion
.
I am disclosing this in accordance with the Federal Trade Commission's 16 CFR, Part 255: "Guides Concerning the Use of Endorsements and Testimonials in Advertising.".