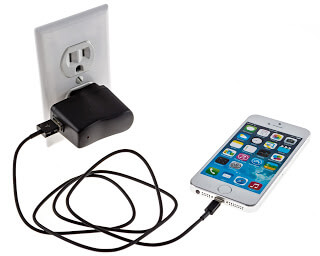 Product Review
:
With all the current and upcoming electronics and gadgets many families own, it can be difficult to find quality yet inexpensive chargers and ports to use that don't break the bank. Personally, I have found that some of the less expensive ones do not work well with my electronics, especially Apple products like iPad
and iPod (iPhone).
With this charger cord from Gnome Workshop I am quite impressed. Not only does it work for my iPad mini and my husband's iPhone, but also charges quicker than some of my other cords.
I have a few cheaper cords I have purchased that do not work with Apple products even though they are "made for iPad/iPhone" - yet do not charge and are not compatible. With Gnome Workshop's USB charger, I am more than happy to use this for my Apple devices. And at only $6.99 it is a bargain compared to other brands of the same or similar size.
I also love that the company offers 6 Month Warranty and guarantees that the product will work or you get your money back! Can't beat that!
Quality lightning cables at an affordable price!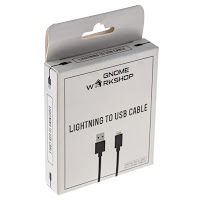 - Are you tired of paying $20 for lightning cables that you end up losing or breaking?
- Do you wish you could buy a quality lightning cable at an affordable price?
- Do you wish you could buy it risk free?
Now You Can!
- Gnome Workshop guarantees that your cables will work or your money back!
- Made with quality materials
- Support charging and data transfer
- 3.3 Feet long (about as long as your original iPhone/iPad cable)
Gnome Workshop's
Lightning to USB Charge and Sync Cable for Apple iPhone & Apple iPad can be purchased in either Black or White on Amazon.com

Disclosure: I received free the item(s) mentioned in this post in exchange for my honest review. Regardless ~ All my reviews are my honest and personal opinion.
I am disclosing this in accordance with the Federal Trade Commission's 16 CFR, Part 255: "Guides Concerning the Use of Endorsements and Testimonials in Advertising.".