All Kate wants is to live. Battling cystic fibrosis is hard enough, dying from it is even harder. When her mom moves them closer to the hospital in the middle of her senior year, Kate's determined to isolate herself—saving everyone the trouble of befriending a dying girl. It's a difficult task when cheerful optimist
Giana insists on being Kate's friend.
Kate's resolve falters even more when curly-haired Kyler captivates her with his sweet melodies. As her emotional walls collapse, Kate realizes the people she's been pushing away may be the ones giving her a reason to live. But it might be too late.
My review: My fourteen-year-old daughter and I both enjoyed this book. Neither of us really knew anything about Cystic Fibrosis, and it was an eye-opening read detailing the struggles of those affected. Learning about the grueling treatments and precautions sufferers must take makes you feel not only for the main character Kate, but for everyone going through this in real life. I also sincerely hope it will make people rethink their decisions to run around with cold and flu symptoms, with no regard for others who can be quite adversely affected. Overall, a very educational read and a welcome break from the usual high school drama. One more positive thing: half of all proceeds will be donated to the Cystic Fibrosis Foundation.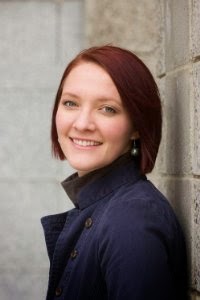 About the author: Michelle Merrill loves kissing her hubby, snuggling her kids, eating candy, reading books, and writing first drafts. She names her computers after favorite fictional characters and fictional characters after favorite names. To learn more about her, visit www.authormichellemerrill.com.

Disclosure: I received free the item(s) mentioned in this post in exchange for my honest review. Regardless ~ All my reviews are my honest and personal opinion. I am disclosing this in accordance with the Federal Trade Commission's 16 CFR, Part 255: "Guides Concerning the Use of Endorsements and Testimonials in Advertising.".