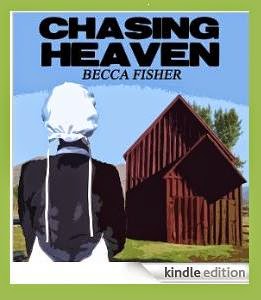 Hannah Bieler's wedding is more than just cause for celebration.
It gets her sisters wondering when they will get married, who they'll fall in love with, or whether God has other plans for them entirely.
But it becomes clear that although the Amish are simple people, their love
lives are anything but.
Review :
The story is centered around one Amish family and their relationships within the family as well as their dating relationships outside the family and the struggles with being Amish or the desire to become an Englisher. I found the book appealing and it held me from beginning to end. Other than a few misspelled words within the story, I thought it was very well written. I would highly recommend it for anyone who likes to read about the Amish lifestyle.
~ Review by Sharon
~ Posted by Susan
Available as Kindle Ebook through AMAZON

Disclosure: I purchased this book through Amazon.com. I chose to post the review because it is a book I enjoyed and felt my readers would love as well. All my reviews are my honest and personal opinion.
I am disclosing this in accordance with the Federal Trade Commission's 16 CFR, Part 255: "Guides Concerning the Use of Endorsements and Testimonials in Advertising.".