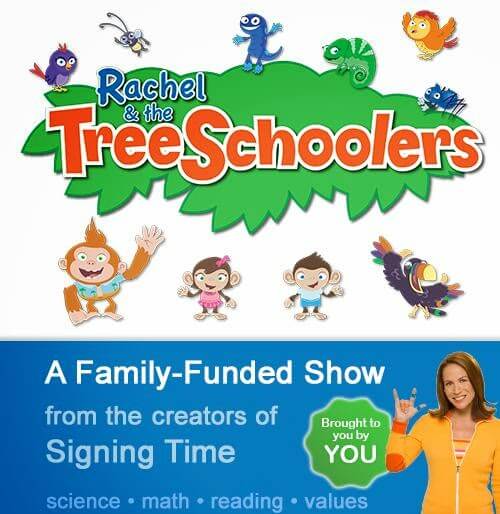 Have you or your kiddos ever watched Signing Time? I know we have and love it! I love how Rachel and the kids not only teach simple sign language, but also practical everyday items in sign so that even the smallest child can easily pick up the signs! And, it is taught with song and fun so that children want to watch and learn over and over.
Now, Rachel has started a new educational program for kids called ~
Rachel and the Treeschoolers!
Check out episode 1 ~ A Rainy Day and listen as Rachel explains how Rachel and the Treeschoolers are "too educational for TV!" Really?? Too Much Educational Content??
In order for Rachel to continue making these amazing DVDs for Kids - She has started a Kickstarter Campaign to help fund each episode - that's right - YOU help fund it! Each and every DVD is a Family Funded complete preschool curriculum that helps make kids smarter through Layered Learning! That means that Rachel and the Treeschoolers is accountable to the parents who help fund the programming!
In order for Rachel to continue making these wonderful Educational shows for our children, she needs our help! Kickstarter campaigns only give the money if the WHOLE amount is raised! AND, this
kickstarter campaign
ends this SATURDAY! Rachel is still short of her goal - can you help? Even a single $1 will help boost her towards the goal - you can get all the details right here ~
http://kck.st/1kiEkps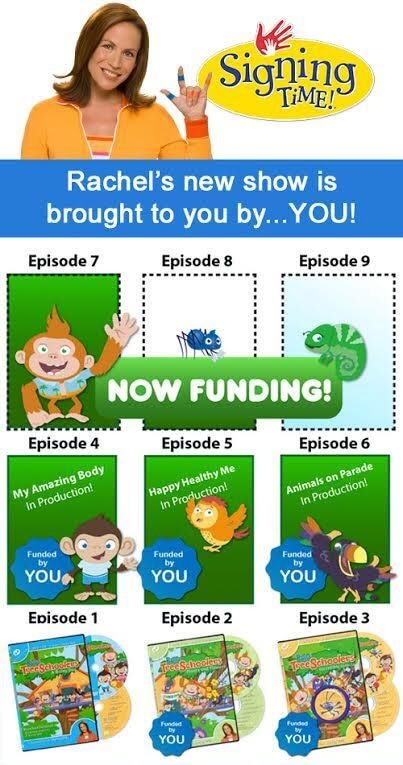 Want to watch more - check out Ep. 3: Incredible Insects Ep 4: (preview) My Amazing Body
Kickstarter is down to the wire! $80K left to go before Saturday. Pledge and support a family funded program: http://kck.st/1kiEkps
Join me in helping our children have smarter, more educational shows with Rachel and the Treeschoolers!
Our children are smart enough to know what they like - and when my 6 yr old AND 9 yr old sit beside me watching these wonderful "treeschool" shows - I know they will be well-loved by other families as well - you don't have to have children to help support this great series of shows!
You don't have to have children in preschool. Just a love of good, wholesome, educational programs that actually teach children important things!
I know my girls (and me too) would love to watch more videos by Rachel -