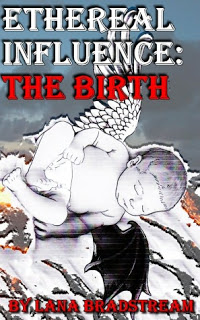 About the Book
:
A person's faith can waiver when life becomes difficult. It is during those times when God's angels can appear and attempt to deliver guidance. Alas, God is not the only one with angels. The death of Laura's baby shakes her faith to the core, leaving her open and vulnerable. With her faith in the balance, her soul becomes the battle ground between good and evil. The angels Ben and Ryan war with one another over whether or not Laura's faith can be restored or her plunge into darkness will continue.
About the Author
:
Lana Bradstream has spent 11 years as a newspaper reporter, columnist and freelance reporter for the Timber Lake Topic, the Mobridge Tribune, the Custer County Chronicle, the Rapid City Weekly News, the Box Elder Horizon, the Rapid City Journal and Demand Media Studios.
Her work has garnered her numerous awards, such as the South Dakota Newspaper Association (SDNA) First Place Best New Story (2001) and SDNA Second Place Outstanding Young Journalist (2001). She was also a featured poet at the Medora Cowboy Poetry Gathering.
Author Website:
Ethereal Influence ~
http://lana-bradstream.blogspot.com
My Review
:
This story is one of choices, emotional devastation and a mother trying to rescue her child and her marriage. A decidedly chaotic story full of hope then devastation; anger and concern; and the choices we each must make between good and evil.
I thought the story was great, the theme unique and the writing was pretty well done. I did not see how the prologue story had anything to do with the main story and should not have even been included. It left me frustrated, not knowing how Anna had anything at all to do with the story, except as something just thrown in. It really didn't make any sense. Then the ending was a bit odd – left me with more questions than answers. I liked the story itself for the most part, but felt it needed something more to make it flow better.
Overall it was a good, emotional read and kept me questioning what I would do, and how I would handle the circumstances Laura was in. It is always a good author who can keep the reader guessing, and keep a reader's interest.
As always, my reviews are my personal opinion - each person has different likes and dislikes. I encourage you to give this book and author a chance!
*I received a free ARC ebook copy of this story for my review. All reviews are my personal opinion. See my Policy & Disclosure page for more info.