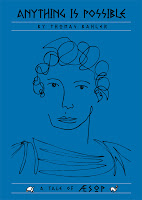 About the Book :
Thomas Bähler has just released his first novel,
Anything IsPossible
. This inspiring and heartwarming story follows the life of Æsop. For centuries the world has studied Æsop's Fables. Whether you've read The Tortoise and the Hare, The Lion and the Mouse, The Goose Who Laid the Golden Eggs or so many others, we have all enjoyed the magic of his words. But it may come as a surprise to learn that Æsop was, for much of his life, a slave. A beautiful, richly wrought story, it re-imagines the life of the great storyteller, Æsop. Born a slave in the house of Theseus, Æsop understands early on that though the world may see him as a slave, in his heart he is free.
Through countless hardships, cruel masters and the loss of everything he loves, Æsop holds fast to those immortal words his mother taught him and finally finds a way to achieve his dreams of Freedom. So rarely does a story like this cross our paths, with such a perfect message for these difficult times. Powerful though simple, it is a profoundly inspirational tale that teaches us…
Anything is Possible
My Review
:
This book is not a collection of Aesop's fables, but is in fact the author's fictional idea of what Aesop's life may have been like. I enjoyed Thomas Bahler's view on Aesop's struggle as a slave and his desire to be free. This book was easy to read, and was something that can be read in parts or as a whole. The author took an icon of prose, Aesop, and made him into a realistic character in this story. Overall I found
Anything is Possible
to be an enjoyable, intriguing and inspiring story.
Thomas Bähler Bio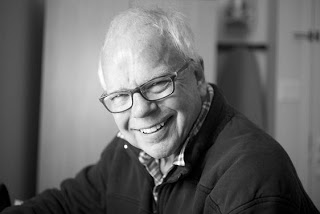 Virtually the entire world knows the fables of ÆSOP, but his life has remained in the
shadows. Here is my version of how his story came about.
I had purchased my first home, which came with a library. I owned few books, because
after reading them I usually gave them to friends. To fill the empty shelves, I subscribed to
various book clubs and libraries which provided leather-bound books.
As the books arrived, usually five per month, I would categorize them as 1) I will read
this, 2) I have read this, 3) I will never read this; however, I did read each preface.
When a volume of ÆSOP's Fables arrived, many fond memories of his stories flooded
back to me. Then, reading the preface, I came upon this:
"Although ÆSOP was born a slave in 620 BCE, with no access to wealth or influence,
later in life he served as ambassador to the most powerful and richest king in the world,
Croesus of Lydia."
I asked myself the question, "How did he do that?" And at that moment, I experienced a
surge of powerful energy that felt similar to a chill, but it was not cold. From that moment, I
thought about ÆSOP every day, wondering how he had accomplished such a feat.
During this period, I was engaged in a successful career as a studio singer, arranger,
songwriter and producer, and at that particular time I was the associate producer on a new
Michael Jackson album with my friend Quincy Jones.
After I had read the preface in ÆSOP's Fables, the following occurred: Within weeks,
one of my mentors, Robert F. Jani, offered me the position of Creative Director at Radio
City Music Hall, which Quincy encouraged me to accept. "This is a chance of a lifetime for
you," he said.
We produced our first show at RCMH, entitled "New York Summer," for which I cowrote
five songs.
Tommy Valando, Broadway's greatest independent publisher, heard those songs and
asked if I had an idea for a Broadway show. I immediately answered "ÆSOP."
Tommy offered to shepherd me through the process of writing ÆSOP as a musical;
however, I was to give him a year of my undivided attention. I had been at Radio City for
three months and we had a hit show on our hands.
Bob echoed Quincy when he said, "You've got to take Tommy up on his offer. This is a
once in a lifetime opportunity."
Within six months of reading that preface about ÆSOP, I found myself in the libraries
of New York six hours a day, researching ÆSOP. I cherished each visit.
ÆSOP's life began to play like a movie in my mind.
Within nine months I had a story and songs that were first played for Harold Prince. He
loved my story; however, he found my music to be inappropriate. "Everybody's got an
opinion, kid, you do what you feel is right," was Tommy's reaction. When Michael Bennett
gave the exact opposite opinion, Tommy again responded in kind. I was confused.
Then I met my future wife, and Mr. ÆSOP was placed in a drawer for seventeen years. I
would take him out every so often and find my story to have merit, but I was now in
business with Quincy Jones, with two children and many responsibilities. When ÆSOP the
musical was being born, I had been single, making 'horizontal money,' to quote Mr. Jones.
Then, as life would have it, I found myself again a single man, living in a private club in
downtown Los Angeles, grieving over the loss of my family. One day, gazing out the window
of my room, I felt ÆSOP tap me on the shoulder and whisper, "Remember me?"
So I dedicated myself to ÆSOP . . . ÆSOP the musical, ÆSOP the opera. There had
been a trend in the critical remarks. "Too much story for the medium."
Then a writer friend suggested I write ÆSOP as a novel. I decided to do it. "A perfect
medium to get my story out," I thought. Isn't it interesting how the universe presents us
with opportunities once we've made a decision?
Once again, it was as if ÆSOP had taken the reins and the novel took shape.
It has been a journey of love. May ÆSOP's story inspire you as this journey has inspired
me.
For more information about Thomas and his book, please go to: http://www.thomasbahler.com/press-media/
*I received a free copy of this book for this review. All reviews are my personal opinions. Please see my Policy & Disclosure page for more info.