Self-Publishing made simple. Get your polished novel ready for Kindle, Nook, or Print in thirty days or less.
Avoid the common stumbling blocks and get on the road to successful self-publishing. This handy dandy guide, filled with insider's tips and tricks, will unscramble the world of self-publishing into simple, easy-to-follow steps.
What's in the book?
Common Misconceptions
The Business of Self-Publishing
Basic Costs & Budgeting
Publishing Formats: Epub, Kindle, Smashwords, & Print
Cover Art
Interior Layout
Pricing
Printing and Distribution
Marketing Basics: Platform Building, Book Signings, Blog Tours, etc.
And much more!
Don't make rookie mistakes. Learn from an insider!
Katie Salidas is an author with several successful self-published titles. Each of her titles was created in the DIY (Do It Yourself) style, without the aid of author service companies. Through trial and error she has gained the knowhow to successfully publish print and ebooks. Go Publish Yourself! has that knowledge assembled into an easy-to-use format, packed with no-nonsense tips and quick and dirty tricks, so you can take your novel to the next level.
So, what are you waiting for? Go Publish Yourself!
Genre - Self Help, Self-Publishing
Publisher - Rising Sign Books Release Date - January 31, 2012
Purchase Link:
http://www.amazon.com/Go-Publish-Yourself-ebook/dp/B007415JD6/ref=sr_1_2?ie=UTF8&qid=1332374742&sr=8-2
Author Website -
www.katiesalidas.com
REVIEW
** Katie Salidas' book Go Publish Yourself! is written in an engaging and informative manner. She gives great advice about how to self-publishing a book. Everything from editing before you publish to marketing afterwards. I found the book well-written. Truly a wonderful how-to manual for anyone considering self-publishing. If you are writing a book, I recommend that you get this book. I rate it 4.5 stars.
** Katie Salidas has some amazing tips for new and wanna-be authors. Interested in writing and publishing your own book? Then make sure to read Go Publish Yourself by Katie Salidas. It is full of informative and very helpful advice. I personally have found myself discouraged and not even excited while trying to write my first book. Now that I've read Go Publish Yourself, I find I am more confident and feel better prepared for when I finally take that first step towards publishing my work! Thanks so much Katie for sharing your tips with us!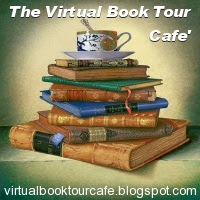 *I received a free copy of this book for this review through Virtual Book Tour Cafe. All reviews are my personal opinion.**