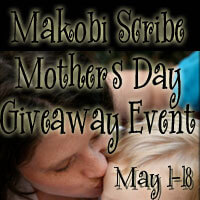 With
Mother's Day
right around the corner (and
My Birthday
as well), I have spent time emailing and coordinating with several wonderful sponsors for the Upcoming
Mother's Day Giveaway Event
, hosted by Makobi Scribe!
My final Sponsors for this amazing event are:
Harlequin, More than Alive
& Geopalz





HARLEQUIN (4 print books)


This great website has a multitude of Healthy Items for the whole family. Some of them include:
Water Filters, Organic Foods, Herbs, Coffee, Essential Oils, Skin & Hair Care and so much more.
Also available are many DVD's, CD's, Silk Scarves, Supplements and lots of Unique Items to choose from.

GEOPALZ (5 pedometers!)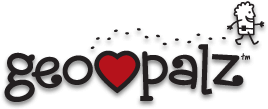 GeoPalz is the first fitness tracker that lets you "Walk to Win." The more steps you take, the more pedpoints you get. Trade'em in for all types of prizes, from Frisbees and jump ropes to baseball bats and footballs, you can also save your points to win a Bike or skateboard.