With
Mother's Day
right around the corner (and
My Birthday
as well), I have spent time emailing and coordinating with several wonderful sponsors for the Upcoming
Mother's Day Giveaway Event
, hosted by Makobi Scribe!
2 of my wonderful sponsors are: Open Road Media & Thomas Nelson ~ Here is what these wonderful Publishers are providing as prizes: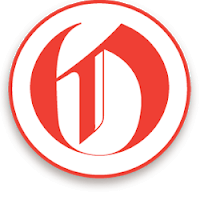 OPEN ROAD MEDIA
($150 total prize value)
Donating 5 ebook copies each of 8 wonderful books!

GIFT by Andrea J. Buchanan (YA paranormal fiction)
Blurb:
High school sophomore Daisy Jones is just trying to get by unnoticed. It doesn't help that she's the new girl at school, lives in a trailer park, and doesn't even own a cell phone. But there's a good reason for all that: Daisy has a secret, unpredictable power—one only her best friend, Danielle, knows about.

Despite her "gift" (or is it a curse?), Daisy's doing a good job of fitting in—and a cute senior named Kevin even seems interested in her! But when Daisy tries to help Vivi, a mysterious classmate in a crisis, she soon discovers that her new friend has a secret of her own. Now Daisy and her friends must deal with chilling dreams and messages from the beyond. Can Daisy channel the power she's always tried to hide—before it's too late?
THE HABBIT by Susan Morse A "fresh, funny, utterly irresistible memoir"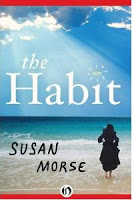 Blurb:
A beguiling journey of love, forbearance, and self-discovery, The Habit introduces two unforgettable women you'll be glad to know-from a safe distance.
Reviews: "Susan's epic effort to differentiate herself from the consuming power of this unique woman is every woman's struggle, but writ large, crazy, and funny." -Rosanne Cash, author of Composed
"Susan Morse writes in a dream state, and The Habit is funny and moving and wise. After reading it, you'll see Susan's mother in a whole new way, and your own mother, too." -Michael Bamberger, author of The Swinger
"In her portrait of her hilarious and heroic struggle with an almost impossiblemother, Susan Morse has captured the mother-daughter paradox like no one else in recent memory." -Rebecca Pepper Sinkler, former editor of the New York Times Book Review
"A sometimes searing, often hilarious account of a mother-daughter relationship Hallmark probably doesn't have a card for." -Ellen Gray, Philadelphia Daily News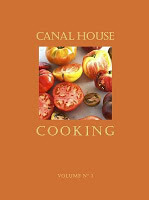 Canal House Cooking, Vol. 1, Summer Fun Cookbook!
Canal House Cooking Volume No. 1, Summer is a collection of Christopher and Melissa's favorite summer recipes, ones they cook for themselves all through the long lazy months.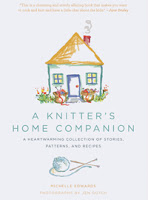 A Knitter's Home Companion, by Michelle Edwards
Blurb:
A Knitter's Home Companion is an illustrated collection of stories, patterns, and recipes from beloved knitter and essayist Michelle Edwards. This heartwarming title will appeal to knitters interested in not only stitches, yarn, and patterns, but also in the lives of other knitters, the lessons that can be learned from their craft, the ways knitting helps knitters cope during difficult times, and the role of knitting in family life.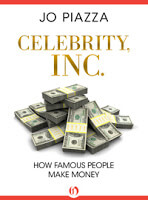 Celebrity Inc. by Jo Piazza
Blurb:
From $10,000 tweets to making money in the afterlife, a recovering gossip columnist explores the business lessons that power the Hollywood Industrial Complex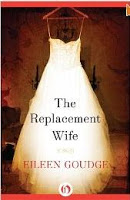 The Replacement Wife by Eileen Goudge A "hauntingly beautiful story" "captivating"
Blurb:
From New York Times bestselling author Eileen Goudge comes a poignant new novel that asks the question, "What would you do if you were told you had only six months to live?" For one professional matchmaker the answer is heart-wrenching: She must find her husband's next wife.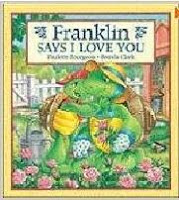 Franklin Says I Love You by Paulette Bourgeoise and Brenda Clark (CHILDREN'S TITLE)
Blurb:
In this Franklin Classic Storybook, our hero is a very lucky turtle. He has the best friends, the best little sister, the best goldfish and, of course, the best mother. But when he discovers that his mother's birthday is coming up, he can't find the best present. After giving it some serious thought, Franklin decides to do everything for his mom. On the morning of her birthday he takes her breakfast in bed, makes a brooch, draws a picture and cuts fresh flowers from the garden! And then Franklin gives his mom a great big hug and says, "I love you" -- which is, of course, the best gift of all.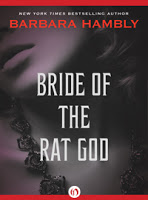 Bride of the Rat God by Barbara Hambly Sci-Fi Thriller
Blurb:
After donning a cursed necklace for the cameras, a silent screen starlet and her entourage are terrorized by an ancient demon.
Open Road Integrated Media
180 Varick Street NY NY 10014


THOMAS NELSON
($140 total prize value)
Donating 5 print copies each of these 2 wonderful books: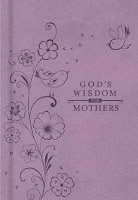 God's Wisdom for Mothers
Blurb: W
hat better way to bless a mother and child than with uplifting, comforting thoughts from God's Word?
This collection offers 100 Bible verses from the
International Children's Bible
®
and
New King James Version
®
, each accompanied with a reflective writing. Fifty verses encourage mom during both her sweetest and her most challenging moments and 50 verses plant God's words in the heart of her precious child.
Motherhood—there are no days more delightful, more difficult, or more in need of a dose of inspiration and guidance from God.
100 Bible Verses for Mommy & Me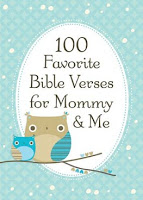 Blurb:
The crown of a mother is found in her faithfulness and character as it's reflected in her children.
God's Wisdom™ for Mothers
was created to give timeless wisdom and guidance for Scripture meditation and application. It is divided topically to include 11 categories (62 subjects) pertaining to motherhood, such as Wisdom with Children, God Delights in Mothers Who . . . , God Walks with Mothers Through Heartache, Adversity, Worry, and many more. Included are pages at the back for prayer lists and personal study notes. This book is a spiritual pathway to help every mother become all she wants to be in the eyes of God and her family.
Nashville, Tennessee 37214