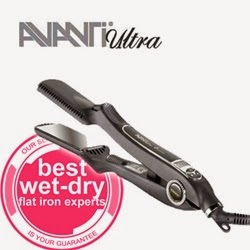 For this review, I was sent a Flat Iron from
FlatIronExperts.com
with a few extra surprise gifts as well. The first, and most important product I want to tell you about is the:
Avanti Wet-Dry Nano-Titanium Ceramic Silver Digital Flat Iron:
Combining Nano-Titanium, Nano-Ceramic, Nano-Silver and built-in ion generator this is the ultimate high performance flat iron injected with all the latest most advanced technology.

Avanti Wet to Dry Nano Titanium Ceramic Flat iron

is one of the lightest flat iron you can get your hands on weighting at only 0.88 lbs. Adjustable Digital Temperature display allow you to know the exact temperature your flat iron is at for precision straightening. Avanti Wet to Dry heats up to a scorching 450° F in less than 30 seconds. The unique

"Wet to Dry"

feature allows you to flatten your hair on Wet hair saving you time from blow drying.
Adjustable Digital Temperature (Fahrenheit to Celsius):

The a
djustable digital temperature
display allows you to know the exact temperature of your flat iron for precision straightening. Avanti Wet to Dry heats up to a scorching 450° F (230
°C)
in less than 30 seconds.
Nano Titanium / Ceramic Technology
:

Avanti WD-AVCROC distributes heat evenly across the entire surface, retains heat more efficiently, and eliminates damaging hot spots. Ceramic emits a natural source of negative ions and far infrared heat that helps your hair
1.

Preserve more moisture

within the hair shaft
2.

Eliminates frizz

and close the cuticle to create smooth and shiny hair
3.

Causes less damage

to the hair cuticle during styling
In addition to all this amazingness, the Flat Iron is made from Nano-Silver with Negative Ion Technology and Far Infrared Heat! These are all some of the newest and best technology available today. You can read more about each of these here on the website.
I love this flat iron. It is one of my absolute favorites. I have borrowed flat irons from a couple of friends, as well as using two different brands from my local store and one from a beauty supply store to compare with the Avanti Wet-to-Dry Flat Iron from FlatIronExperts.com. Of all the ones I have used over the last several months, only two stuck out as my favorites - they work well, do the job they are intended to do in the least amount of time and leave my hair not feeling damaged. Avanti is one of those top two favorites and remains readily accessible on my counter.
As a busy Stay At Home Mom, I don't usually have a lot of time to spend on getting myself ready to go in the mornings. Especially on Sunday mornings when I not only have to take care of myself but get my two girls ready and keep my son on task. So having products and tools that minimize the amount of time I have to spend on my personal beauty regime is a big plus for me.
I used the Avanti Wet-to-Dry flat iron over the course of 4 months mixed with several other brands of flat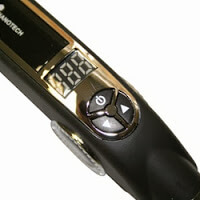 irons in different price ranges (thanks to several friends for the loaners!) I am not a fan of using a straight iron or curling iron on wet hair but have in emergencies as I do not like the results and time it takes to use a blow dryer on my hair. Although the Avanti does work on wet hair and does get my hair straight even while wet, It takes much longer and I don't like the "hissss" that my poor hair makes when using the flat iron on it wet, so I only did that twice for this review. I will say it does work, just is not something I prefer to do on a regular basis.
Used on dry hair, the Avanti Wet-to-Dry flat iron is tied for the number one spot on my favorite flat iron list.
Here are my list of likes and dislikes for this flat iron:
Pros:
*Does the job quicker and more efficiently than any local store bought flat/straightening iron
*has a temperature setting so that I can have it higher or lower depending on who I am using it for
*is comfortable to hold in my hand while using it
*covers just the right amount of hair
*has a smooth glide when sliding down a length of hair
Cons:
*makes a soft high-pitched mechanical sound when plugged in
*does not fit in my flat iron travel case
* is heavier than most other flat irons
For most people the soft noise this flat iron makes when plugged in would not even be noticed. I just have a sensitivity to high pitch noises so I unplug it when not in use to "fix" that little personal pet peeve. lol
Otherwise this is a wonderful flat iron and well worth having on hand. Just not very travel-friendly.
Now, for the surprise items: Included with the
Avanti Wet-Dry Nano-Titanium Ceramic Silver Digital Flat Iron were two additional gifts that I absolutely LOVE.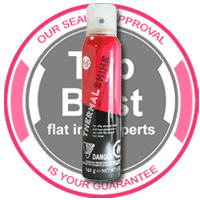 Thermal Shine heat protection spray for my hair - love this! My hair dresser uses a heat protection spray on my hair in the salon, and now I have one of my own - it seems to help keep my hair from being singed or having the dead/split end damage from excessive heat use! Great for keeping my hair healthy - plus adds a little shine to make it stand out from the crowd!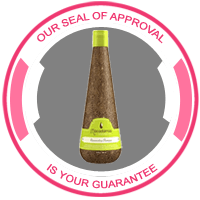 Macadamia Natural Oil Moisturizing Shampoo - This is an amazing shampoo and one of my new favorites. It has a wonderful fresh smell and leaves my hair feeling clean and silky. I don't even have to use much conditioner after this shampoo as it rinses clean and leaves my hair feeling soft and my scalp with a wonderful clean tingle! Love this!
My Overall Opinion? This is one of the top Flat Irons i personally have tried. It works great and the heat setting makes it family friendly. My daughters always complain of how hot their hair gets with regular flat irons and curing irons, so with the Avanti Wet-to-Dry, I can dial the heat down to one that is more comfortable for them and easier for me to use on myself and my girls as well. Check out the website to find a large selection of flat irons - one just for your personal or family needs! http://www.flatironexperts.com
And, they often have contests you could enter for a chance to WIN some of their products - http://www.flatironexperts.com/Flat-Iron-Experts-Contests-s/355.htm

Disclosure: I received free the item(s) mentioned in this post in exchange for my honest review. Regardless ~ All my reviews are my honest and personal opinion.
I am disclosing this in accordance with the Federal Trade Commission's 16 CFR, Part 255: "Guides Concerning the Use of Endorsements and Testimonials in Advertising.".