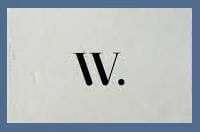 I found a review opportunity for a new site called Wantable.com. A place where I could choose to receive a box of makeup, accessories or intimates just by taking a quiz on my likes and dislikes. Here is more about it:
How to get a Wantable.com com box full of goodie s :
1. signup for a Wantable.com account
2. choose your box - makeup, accessories or intimates
3. take your style quiz.
4. click place order (if you don't click place order, it isn't placed!)
5. receive right to your home, a box of products unique to you based upon your preferences
It's that easy!
Full-sized premium makeup, accessories or intimates products,
hand-picked to perfectly match your preferences. Each box contains 3 to 4 hand-picked accessories just for you. Each of the products are chosen based on the results of your personal style quiz..
What do you love?
Answer a few short questions so we can match you with the perfect products.
Discover a new you.
Each box is packed with full-size products hand-picked from unique, specialty, and premium brands just for you.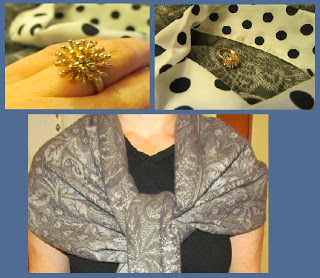 My Review
:
I chose the accessories box for this review. When it arrived I was pleasantly surprised - inside were three fun items to accessorize almost any outfit.
A
Gerrie Scarf
in a lacy grey pattern - soft and toasty warm for this cold late-fall weather.
A fabric & wire headband
, white with big bold black dots that can also be used as a neck scarf - would make a great summer time accessory with a cool pair of sunglasses!
A Gold Evelia Ring
in a size 6 - so pretty, it looks like a firework was caught and placed in the center of this pretty gold ring.
Such a fun surprise - I absolutely love the scarf - it is definitely my favorite of the whole box. The wire headband would look amazing on one of my Sister in Laws and the ring is fun and flirty. A great way to have a surprise each month - with a Wantable Accessories box. Check them out - you might find the perfect accessory in your next Wantable box!

Disclosure: I received free the item(s) mentioned in this post in exchange for my honest review using Tomoson.com. Regardless ~ All my reviews are my honest and personal opinion.
I am disclosing this in accordance with the Federal Trade Commission's 16 CFR, Part 255: "Guides Concerning the Use of Endorsements and Testimonials in Advertising.".