Local Updates . . .
PreK Alternative at Inspired Arts - Fall 2014
I
t's that time of year - a young mom's decision on where to send her child for Prek in the fall?!! WE have the perfect place, right here at IAA!!!
"Imagination is more important than Knowledge" - Albert Einstein
Are you ready to give your child his or her 'best ' start in life this coming preschool year? We have the perfect PRE-K FALL program for him or her!!!
What is it? This fall, we are launching a
3 day or 5 day Pre-k alternative program, for children 3-5 years, with classes each week in: dance, visual/graphic art, music, drama, gymnastics, and science/math. Classes run Monday, Wednesday, Friday or Monday-Friday, 8:30-11:15 starting August 18th, 2014 for 9 months.
Why we are different? Teachers- Our teachers have degrees or certifications in early childhood education. THey are well versed in the arts and have much experience with preschool children. Curriculum- We feel the best way for your child to learn is 'thru the arts' (i.e. creative movement, visual art, architecture, music, and theatre). There is no need to come in for an additional arts' class with our program. We give your child not only socialization, circle time and Prek readiness (shapes, colors, letters, numbers, name recognition), but also a well rounded arts' education! WE also abide by the early childhood standards of education in language arts, math, science, social science, physical development, fine arts, foreign language and social emotional development. Best of all? Your child is learning ALL the time with our integrated learning system, the suggested way preschoolers should learn!!
Why is prek and fine art so important? The first 5 years of a child's life are crucial to brain development, social development and overall esteem.
"The arts are especially appropriate in the education of children of elementary age and younger because they learn most easily when lessons engage their feelings and bodies as well as their minds. Artistic lessons encourage self discipline, imagination, critical thinking, originality, flexibility and divergent thinking in the face of ambiguity and facility in using a wide range of symbolic tools, according to researchers and educators. Words and numbers are both sets of symbols, each representing a different way of thinking about the world and its meaning. Every form of art- music, dance, drama, sculpture- provides children with another set of symbols for thinking about and expressing ideas/meaning. " -The Alliance for Childhood-
Cost?
$200 month for 3 day or $250 a month for 5 day if registered by February 6th.

$225 month for 3 day or $275 a month for 5 day if registered by March 1st

$250 month for 3 day or $300 a month for 5 day if registered after March 1
*All students are required to pay a non-refundable $50 registration fee.
SIGN UP ONLINE!
Fridays in February - Family playdates!!
We are opening up our studio on Fridays in February from 9:30-11:30 for a very small fee for you to allow your child to paint, dress up, sing a tune on stage, tumble, dance, play with legos, computers and instruments on the cold days of winter. Invite friends and join moms for a fun time with your children! (ages 0-5 years)
More details here!
West Coast, East Coast Swing!
Inspired Arts is the PERFECT place to hold your child's birthday party this winter! It is filled with entertainment options from karaoke to gymnastics to playstation to art easels to stage play! Check us out and book your wintery birthday with IAA! February/March spots are going fast, book your party now!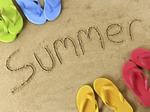 Summer camp planning is underway!!! Forms for registration will be online by Monday, February 3rd. Get ready for a fun summer of ALL the arts and 101 Dalmations the musical!
(You must be enrolled in 1 session of the arts camp to participate in 101 Dalmations). Spots are going fast, so check us out on the 3rd!!!
DROP - Friday, January 31st
Bring your kids this Friday from 6-9 PM for DROP" at Inspired Arts Academy...
Theme: IDITAROD, Snow Dog Night!
Kids' Activities:
Art- Create a Husky

Dance- "Who Let the Dogs Out" dance contest, have your kids come show us their best moves on the dance floor!

Music- SNow Dogs Soundtrack

Theatre- Snow Dogs, the Movie

Gym- Iditarod Races (bring sled)

Tech/Lego room- Snow Dog games, Snow Fort
For Whom: Children aged 3 (potty trained) up to 12 years.
Cost: $15 for 1, $25 for 2, $30 for 3+ kids!
Buy Credits online or pay at the door...
RSVP ON FACEBOOK!
(not required but encouraged)
*The Drop Nights at Inspired Arts Academy are one of my childrens' favorite places to be and things to do . . . both of my girls love it so much they constantly ask when Mom and Dad will be going out so they can go to DROP!?!
Oliver! at Peoria Players Theatre- Welcome our very own Jake Trueblood in his debut in Oliver! Directed by Bryan Blanks.
This musical is based upon the novel "Oliver Twist" by Charles Dickens. The show will engage audiences with its emotion and drama, while delighting everyone with its outstanding musical numbers -- "Food, Glorious Food," "I'd Do Anything," "Where is Love?," "Consider Yourself," "As Long As He Needs Me," and "Who Will Buy" are musical theatre classics.
February 7, 8, 12, 13, 14 & 15 - 7:30 pm

February 9 & 16 - 2:00 matinees
$18 (adults); $12 (18 & under)
Wednesday, February 12 only - $15 (adults); $12 (18 & under)
On sale January 27
https://www.facebook.com/events/622449994489212/
Upcoming Schedule & Events
Ongoing -- PreK Alternative registration for Fall 2014
Jan 28 -- No Classes due to extreme weather conditions
Jan 31 -- DROP - Iditarod - SNOW DOGS!
Feb 6 -- Morton Hoops Gameball Run and Last day to register for discounted PreK fall, wave 1
Feb 7 -- DROP - Toy Story and Fridays in February playdate!
Feb 14 -- DROP - Valentine's Party and Fridays in February playdate!
Feb 21 -- DROP - President's Day and Fridays in February playdate!
Feb 22 -- Easter Seals vendor event at IAA
Feb 28 -- DROP - Sochi Style, last Friday in February playdate and registration for discounted PreK fall wave 2

Disclosure: I received free the item(s) mentioned in this post in exchange for my honest review. Regardless ~ All my reviews are my honest and personal opinion.
I am disclosing this in accordance with the Federal Trade Commission's 16 CFR, Part 255: "Guides Concerning the Use of Endorsements and Testimonials in Advertising.".