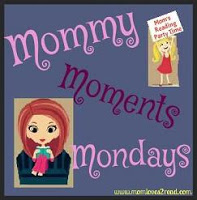 Welcome to Mommy Moments Monday
Link Up
Jan 19th, 2014
Each Monday - ML2R will feature a personal story of my Mommy Moments to share with you - then, you are encouraged to LINK UP YOUR posts as well!
This is a fun way to share our special moments with each other!

Sound like fun?
All I ask in return is:
#1 - leave a comment below this post
#2 - I would appreciate if you would follow me!
#3 - Link Up one of your posts for me to visit!
#4 - Make sure to visit and comment on other posts each week!

My Mommy Moment of the Week!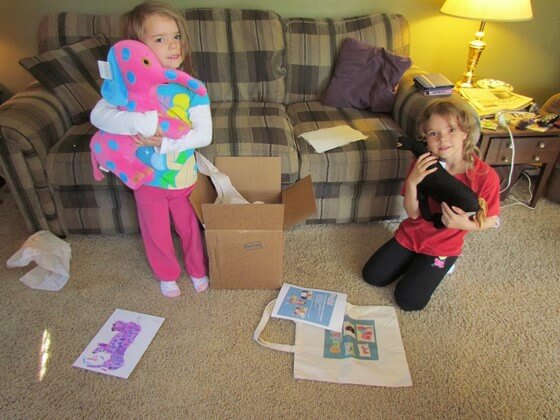 My Daughter Alli was "STAR of the Week" at school this past week. And one of the things that

the STAR gets to do is have a family member (parent) come and tell the class about his or her "Career" or "Hobby" and she chose me! As my "Career/Hobby" show and tell - she wanted me to tell her classmates about my blog!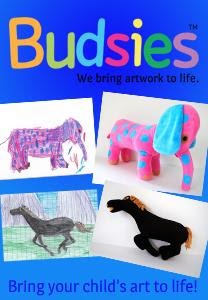 I know, I couldn't believe it either - she wanted me to show them some of the free books and products I have received to review, and tell them all about my blogging - she even gave them all one of my business cards - lol
What were their favorite things you ask? Great question!
Over half of the class - boys and girls - LOVED the Budsies! Yes, every single one of them wanted to know how they could get their very own Budsie. I explained about the process and that if their parents went to my blog - they could find a link with a $5 off Coupon Code to use, to create their very own Custom Budsie - they asked question after question! It was very exciting!
The next day I went back for another round of Show and Tell, and this time I brought the class' second favorite thing . . . Daisy!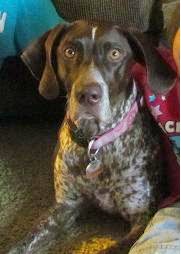 Most kids love having a Pet come to school to visit - and this time was no different. Again some amazingly insightful and thoughtful questions from the 3rd graders, and a few even were picked to give Daisy some treats and watch her do some of her tricks.
My daughter was so excited to have me visit two days in a row. And can't wait to have me back again sometime! I'm such a happy Mommy - as I was leaving with Daisy, she gave me a big hug and told me "You are the Best Mom! I Love you!" - Awww, my Mommy heart just melted!
Now, it's your turn - Do you have a story to share? If you have already posted it on your blog - add your link on my linky - If not, feel free to post it in the comments below - I'm anxious to read your Parenting Adventures, Advice, Ups, Downs and every-which-ways!



Each week the link up will be open from Sunday 6pm 'through Friday Midnight (cst)
You can post your links during that time, then have the rest of the week to hop around and read all the great Mommy Moments Posts!

Would you like to be a Co-Host? Or like to post this link up on your blog?
Then email Susan ~ MomLoves2Read(at)gmail(dot)com.
I'd love to have you!