Disclosure: I got this product as part of an advertorial.
The Shandali UltraSport Travel Towel is a multi-purpose towel that allows you to use
the same great towel in multiple places.
Enjoy it during a relaxing day at the beach, a daily workout at home or at the gym, or while you're camping out on a kayaking trip.
The 100% microfiber material is soft on your skin, super-durable, and extra-compact so you hardly notice it's in your bag. Take it backpacking or hiking and keep your load light.
This towel is a Super Absorbent, Ultra-Fast-Drying. Light and Tightly Packed Towel that is perfect for Camping, Backpacking, Travelling, after a Shower and so much more. And best of all, The color doesn't bleed on your laundry when washed!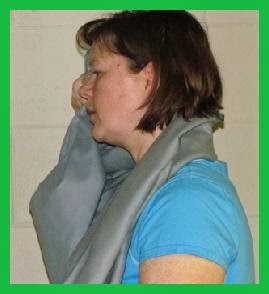 I used this towel for my new workout schedule - and it definitely kept me dry while on the treadmill! It absorbs moisture, is soft and light weight and great for taking along anywhere while not taking up much space or being heavy weight. I love my new Shandali UltraSport Travel Towel and personally think it would be great to have one in the car while traveling, on the treadmill for workouts, and one to take on family vacations to keep on hand for any moist emergency that may come up! I really love this towel and found that it truly is better than other similar towels I have tried in the past.
Check them out online here:
http://shandali.com
/
and on Amazon here:
http://amzn.to/1cpTq90