Monkey Fun! proves that you're never too young to begin your learning adventure.
It's a barrel of fun and chock full of interesting monkey facts written in easy to understand rhyming verse for toddlers ages 0-4.
"That's not a monkey who's peeling a grape.
Bigger and tailless, he must be an ape."
"Monkeys who live in a family group, travel together and share with their troop."
Bold, colorful illustrations by Aida Barba Flores will capture the attention of young readers and aid in story comprehension. This is an edutaining rhyming adventure that offers
fun learning resources in the back of the book including, Mrs. Dweck's monkey facts and a monkey counting game.
My Review
:
When a barrel full of monkeys comes out to play, they have all kinds of adventures. Monkey Fun is a wonderful story of how adventurous young monkeys can be. This adorable story is full of funtastic illustrations and easy to read rhymes that keep young pre-readers and readers engaged from beginning to the very end. It also includes some great monkey facts mixed in with monkey fun and frivolity.
Another favorite of my youngest - Lydia. She absolutely loves author Julia Dweck's ebooks and repeatedly
asks to read them over and over on the Kindle or iPad. Although her very favorite way to read them is sitting on my lap while we read it together on my Laptop.
I personally love how fun and unique this story is and how much it mixes some fun facts with funny, easy to remember rhymes. I also enjoy being able to read these great ebooks on the go with my kids and even have entertained other little ones with similar ebooks on the go. Ebooks make wonderful gifts, and Monkey Fun is a great addition to any ebook library!
About the Author: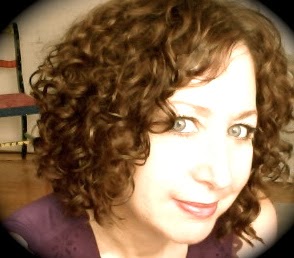 Julia writes children's stories for digital and traditional publication. Her stories span the spectrum of humor, fantasy, and edutainment in rhyme and in prose. Julia's background in elementary education affords her the opportunity to be in touch with what children want to read about and what makes them giggle. Julia collaborates with some of the leading artists in the world of children's literature. Julia is also a designer of educational adjuncts for children's literature, and has worked with such notable publishing houses as Penguin Young Readers.
Find out more:
website:
http://juleloves2write.com/
facebook:
#/juliadweckbooks
twitter:
#/juleloves2write

Disclosure: I received free the item(s) mentioned in this post in exchange for my honest review. Regardless ~ All my reviews are my honest and personal opinion.
I am disclosing this in accordance with the Federal Trade Commission's 16 CFR, Part 255: "Guides Concerning the Use of Endorsements and Testimonials in Advertising.".