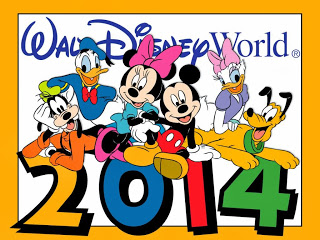 I am planning our first trip to Disney World for this April during Spring Break from school - and I am already overwhelmed. I have already figured out how to save big on our hotel (off-site but nearby) - and have planned to visit possibly 3 days of our stay at Disney - but alternate a Disney World day with a day in between for rest or going to the beach/pool so not to overwhelm and tire out too quickly.
Now, I am trying to find
deals, coupons and ways to save on tickets, food and anything I can. I am also looking for tips on the best way to plan each of our potential 3 days so that we are organized yet can have the maximum amount of fun without being rushed or too stressed.
I'm also searching high, low and everywhere in between for good advice on what to pack, and take for 3 kids of different ages and how to make sure each of them get a chance to do what they like and not have huge wait times with the other 1 or 2 while the other(s) is on a ride.
Also, which rides, meals or events are the best possible Can Not Miss for each child???
With 3 kids and only 2 adults it will be a bit of a challenge - any suggestions would be great!
***My oldest ~ Josh is 12 and will likely want to do all the thrill rides and adventure type stuff.
***In the Middle is Allison - age 9 1/2 - she likes some thrills but is a more of a middle road - a little thrill and a lot of princess, fantasy, non-scary fun too.
***Youngest is Lydia - will be 6 in March. She thinks she would like thrills until time to go, then gets scared. She will definitely be on the younger rides and mostly princess, character type stuff.
So, how to plan for those three (and still have Mom and Dad fun too) and not break the bank or my back?
I'd love any advice, tips, tricks, coupons! discounts - and stories of your visits to Disney - what works, what doesn't?
What TO DO, what to avoid and how to survive the planning stage so we can all have fun - lol

Not quite to this point and hoping to avoid it if possible - rofl

Disclosure: I have never been to Disney World or any large Theme Park (unless you count Six Flags with no kids - lol) so this is a new and a bit daunting experience for me - I am an avid planner and always try to plan for the unexpected as well as hopefully expected. Any help and advice is always greatly appreciated and will be taken into consideration! :)