This week, the
Christian Fiction Blog Alliance
is introducing
Tempest's Course
Abingdon Press (December 17, 2013)
by
Lynette Sowell
ABOUT THE BOOK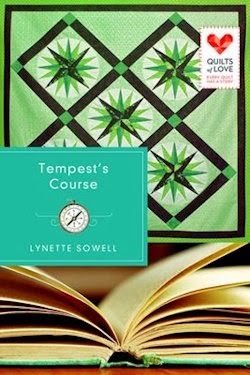 Kelly Frost, a textiles conservator, is invited to the Massachusetts coastal city of New Bedford to restore a 150-year-old Mariner's Compass quilt. But there is one stipulation: she must live and work in Gray House, a former whaling captain's home, where the quilt is stored. There she meets Army veteran Tom Pereira, the caretaker of Gray House, whose heart seems as hard as the rocky Massachusetts coastline. Over the long-lit months as Kelly works to restore
the quilt, she and Tom grow closer. And as she reads stories in a daily journal penned by Mary Gray, she learns the secrets of the quilt and Mary's own sad tale of regret. Then Tom learns secrets of his own family's past, and both Tom and Kelly learn they are tied to Gray House in ways they never imagined.
If you would like to read the first chapter of
Tempest's Course
, go
HERE
.
ABOUT THE AUTHOR: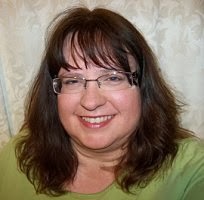 Lynette Sowell is an award-winning novelist. Her most recent novel, Tempest's Course, is part of the Quilts of Love line from Abingdon Press. When Lynette's not writing, she divides her time between editing medical reports and chasing down news stories for the Copperas Cove Leader-Press. Lynette was born and raised on the Eastern Shore of Maryland but makes her home in Coppress Cove, Texas, with her husband and a herd of cats who have them well-trained.

Disclosure: I did not receive any form of compensation for posting this information.
I am disclosing this in accordance with the Federal Trade Commission's 16 CFR, Part 255: "Guides Concerning the Use of Endorsements and Testimonials in Advertising.".