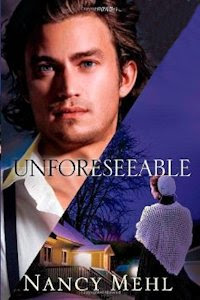 ABOUT THE BOOK
Mystery, Romance, and Suspense Seamlessly Combined in a Mennonite Small-Town Setting Callie Hoffman knows she has a good life in Kingdom, Kansas. She's thrilled to be engaged to Levi Housler, the new pastor of Kingdom Mennonite Church, and she spends her days working with her friend and soon-to-be sister-in-law, Lizzie Housler, at Cora's Cafe. However, Callie's idyllic life is interrupted when a body is discovered on the road outside Kingdom and the deceased turns out to be a victim of a serial killer. As Washington County's new sheriff begins questioning Kingdom residents, Callie and the rest of the town are appalled at the prospect of a killer among them. The very reason Kingdom exists is to protect the people from
the temptations and dangers of the outside world, but all the town founders' attempts to plan ahead couldn't prevent a threat like this. Unsettled at this unforeseen danger, Callie is concerned when it appears Levi knows more than he's telling. Desperate to find answers for herself, Callie never expected that she'd have to face some of her own past's skeletons. As Callie and the residents of Kingdom fear this danger for which they never planned, they must learn anew that only God knows the future and their trust must always lie in Him.
If you would like to read the first chapter of
Unforeseeable
, go
HERE
.
My Review
:
Although I'm not personally a big fan of Amish and Amish style stories, I did find this one to be more interesting than I expected. Unforseen is an intriguing Christian Fiction Suspense full of mystery and a touch of romance. Levi and Callie are wonderfully written characters. Nancy Mehl really makes this story come alive.
ABOUT THE AUTHOR: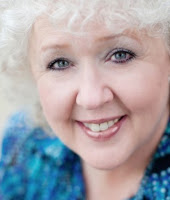 Nancy Mehl lives in Wichita, Kansas with her husband Norman and their dog, Watson. She's authored thirteen books and is currently at work on her newest series for Bethany House Publishing.
All of Nancy's novels have an added touch – something for your spirit as well as your soul. "I welcome the opportunity to share my faith through my writing," Nancy says. "It's a part of me and of everything I think or do. God is number one in my life. I wouldn't be writing at all if I didn't believe that this is what He's called me to do. I hope everyone who reads my books will walk away with the most important message I can give them: God is good, and He loves you more than you can imagine. He has a good plan especially for your life, and there is nothing you can't overcome with His help."
She and her husband attend Believer's Tabernacle in Wichita.

Disclosure: I received free the item(s) mentioned in this post in exchange for my honest review. Regardless ~ All my reviews are my honest and personal opinion.
I am disclosing this in accordance with the Federal Trade Commission's 16 CFR, Part 255: "Guides Concerning the Use of Endorsements and Testimonials in Advertising.".