This week, the
Christian Fiction Blog Alliance
is introducing
Made to Last
Bethany House Publishers (September 15, 2013)
by
Melissa Tagg
ABOUT THE BOOK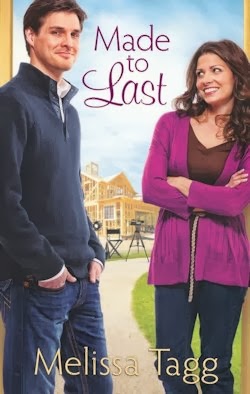 Miranda Woodruff has it all. At least, that's how it looks when she's starring in her homebuilding television show, From the Ground Up. So when her network begins to talk about making cuts, she'll do anything to boost ratings and save her show--even if it means pretending to be married to a man who's definitely not the fiance who ran out on her three years ago.
When a handsome reporter starts shadowing Miranda's every move, all his digging into her personal life brings him a little too close to the truth--and to her. Can the girl whose entire identity is wrapped up in her on-screen persona finally find the nerve to set the record straight? And if she does, will the life she's built come crashing down just as she's found a love to last?
If you'd like to read the first chapter of
Made to Last
, go
HERE
.
My Review
:
What a unique story! I used to watch the TV show "Home Improvement" several years ago when it was popular. As I began to read this story, I could see how fun it was to make a story about a woman who anchors a similar show - female style! The fun and many times humorous twist in this book kept me reading to find out what would happen next. The story also shows what can happen when we tell a "little white lie" for good reasons, and it unravels right before our eyes. Such a fun read! Definitely recommend this one! It is a Christian Fiction read, but don't worry it is not preachy.
ABOUT THE AUTHOR: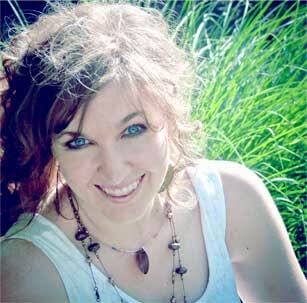 A Word From The Author:
I'm a former reporter turned author who loves all things funny and romancey. My debut novel, a romantic comedy titled
Made to Last
, releases from Bethany House in September 2013. In addition to my nonprofit day job, I'm also the marketing/events coordinator for My Book Therapy, a craft and coaching community for novelists.
It all started when my dad, at the ripe old age of sixteen, picked up my mom up for their first date. She was thirteen. Thirteen!* Dad drove a cherry red car up the lane to my grandparents big ol' green house and honked his horn…whereupon Mom jumped out of the apple tree she'd been waiting in and off they went…fishing. True story. (I'd give more details, but I'm saving it for a novella I plan to entitle Two Leaves. Mom, I really hope you read this.)
Four years of college, a few trips abroad and a stint as a reporter later, that dream is soon to be a reality. My debut novel, a romantic comedy titled
Made to Last
, is now out from Bethany House. Book two,
Here to Stay
, comes out on May 1, 2014.
In between writing and staring out the window brainstorming, I also work as a grant-writer at one of Iowa's largest private nonprofits and serve as the marketing/events coordinator for My Book Therapy, a craft and coaching community for novelists founded by Susan May Warren.
And I love, love, love talking about finding our purpose and identity in Christ. (And well, okay, food, old movies, boots and scarves, my awesome nephew Ollie, and, fine, Tim Tebow, too.)

Disclosure: I received free the item(s) mentioned in this post in exchange for my honest review. Regardless ~ All my reviews are my honest and personal opinion.
I am disclosing this in accordance with the Federal Trade Commission's 16 CFR, Part 255: "Guides Concerning the Use of Endorsements and Testimonials in Advertising.".