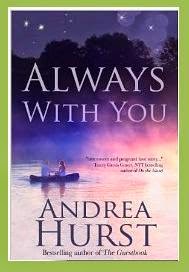 1977 is a glorious time to be alive in the beautiful wine country of Northern California, and Cathy has everything she thought she wanted - from a thriving health food café to loyal friends.

Since the devastating failure of her short-lived marriage, Cathy has buried herself in her work and kept men at arm's length. But when an old high
school friend, Pam, brings her family for a short stay, Cathy's stone walls begin to crumble when she meets Jamie. Jamie, whose compassion and warmth slowly break down her defenses. Jamie, whose devotion to his four-year-old daughter melts Cathy's heart and makes her desperate for a family of her own. Jamie… who is married to Pam.

A profound love that transcends time and place is impossible to resist. But is love more important than friendship? Are loyalty and fidelity an anchor or a chain? In the end, it's all about choices – tough ones that can break hearts. Now Cathy must make the most difficult choice of her life.
Review :
Cathy a divorcee, living alone in the county part of Sonoma County California has company come for a stay while the husband looks for work as a chef in the area. Sparks begin to fly between Cathy and the husband of the friend staying with her as well as their young daughter. To find out what happens in this tale of twisted love, you will have to read it. It is an excellent book that draws you in from the very beginning all the way to the end.

Disclosure: I received free the item(s) mentioned in this post in exchange for my honest review. Regardless ~ All my reviews are my honest and personal opinion.
I am disclosing this in accordance with the Federal Trade Commission's 16 CFR, Part 255: "Guides Concerning the Use of Endorsements and Testimonials in Advertising.".