Gabriel's Bride by Amy Lillard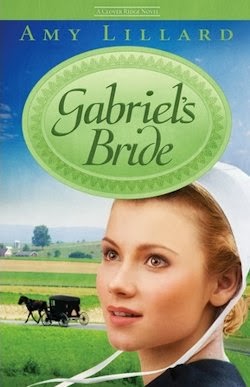 Rachel Yoder has two choices: marry Gabriel Fisher or move to Ohio. As an orphan, Rachel doesn't have much to offer; any match she can make will be a good one. She just didn't plan on Gabriel with his big hands and permanent frown. As a widower Gabriel needs help caring for the farm and his six children. But he never thought he'd marry a
slip of a girl who barely reaches his chin. Yet as time passes, Gabriel finds himself thinking about a real marriage. They have spoken vows to God and each other, but can he risk his heart with Rachel?
If you would like to read the first chapter of
Gabriel's Bride
, go
HERE
.
Review :
Gabriel's Bride is so good that I could not put it down until I had read it through to the end. This book is about a father(Gabriel) who is a widower who finds that his only daughter had run off to try the English world before she marries her intended. While dealing with that, he is placed in a position to help with a funeral where the only surviving member of the family is the niece of the woman that passed. She and Gabriel marry, but she is concerned that he will never fully give his heart to her. By the end of the book, I was completely absorbed in the story and could not believe it was done. I highly recommend this book and look forward to reading more by author Amy Lillard in the near future.
About the Author: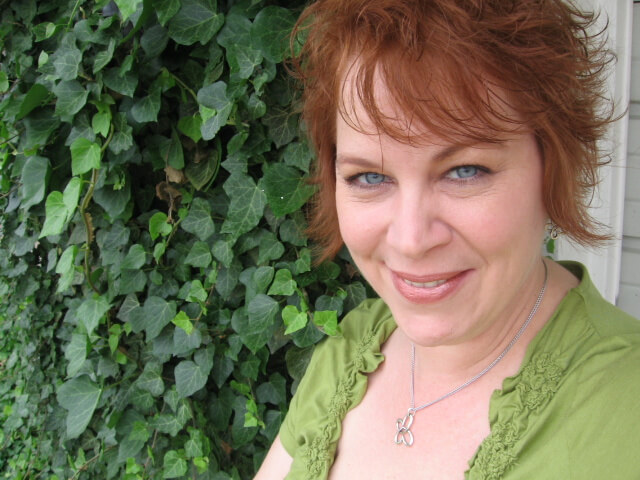 I'm a wife, mother, and bona fide Southern belle. Published author, expert corn bread maker, and Squirrel Princess.
I live in Tulsa, though I was born in Mississippi. I moved to the Sooner State when I was seventeen and met my soul mate and best friend not long after. I've retained a little of my Mississippi accent though most people think I'm from Texas. (?) Rob and I have been married for over twenty years and have a son–a mom proclaimed prodigy, of course!
I love homemade tacos, shoes, and romance novels–not necessarily in that order. I'm a big fan of country music, a staunch proponent of saving the Oxford comma, and I'm shamefully obsessed with all things Harry Potter.
I believe that God is love. I guess that's why I adore romances.
I have always been intrigued with the Amish culture, their gentle ways and slower-paced lifestyle. (And I love, love, love the fact that they stay married for their lifetime.) But until recently I never thought to blend this interest with my penchant for romance. Okay, okay, I'm a bit old-fashioned and even enjoy the gender roles that are present in this culture. I love to cook and take care of my family. Yes, that's me June Cleaver with a laptop.
~ Reviewed by Sharon
~ Edited/Posted by Susan

Disclosure: I received free the item(s) mentioned in this post in exchange for my honest review. Regardless ~ All my reviews are my honest and personal opinion.
I am disclosing this in accordance with the Federal Trade Commission's 16 CFR, Part 255: "Guides Concerning the Use of Endorsements and Testimonials in Advertising.".