101 Kids Activities That are the Bestest Funnest Ever!
by Holly Homer & Rachel Miller
Will be released on June 10, 2014!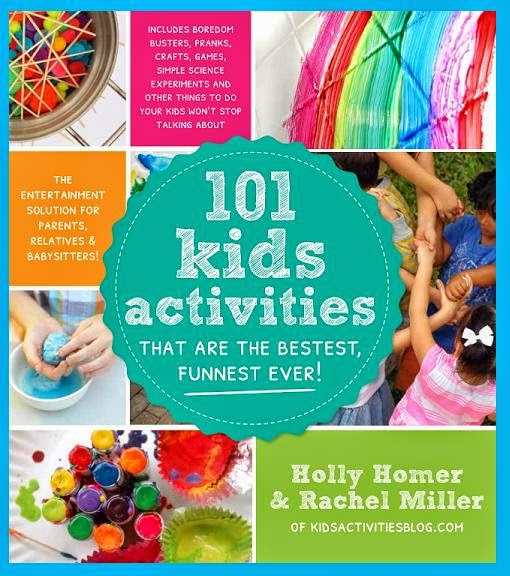 Guest What I just found out? The newest Kids Activity book from Kids Activities Blog is Coming OUT! AND you can
enter the giveaway for a chance to WIN a copy today!
It is currently available for pre-order:
Easy, Creative and Fun Things to Keep Your Children Entertained and Happy
Never again will you hear the all-too-common call of "I'm bored!" with this kid-pleaser for many ages.
Whether your child is 3, 5, or 12 years old, there are hundreds of fun, educational and engaging things to do in this book. When they ask to watch television, you'll have the perfect solution.
101 Kids Activities That Are the Bestest, Funnest Ever!
has time-tested, exciting activities to keep your children laughing and learning for the whole day, every day.
Oh I can't wait to review this one! With three kiddos ages 6, 9 and almost 13 this book has some amazing ideas to keep them occupied and entertained this summer - One way or another I'll end up with a copy of this book for myself!
a Rafflecopter giveaway

Disclosure: I received a small compensation for posting about this giveaway. I only post items that I feel my readers will like.
I am disclosing this in accordance with the Federal Trade Commission's 16 CFR, Part 255: "Guides Concerning the Use of Endorsements and Testimonials in Advertising.".