Disclosure: I got this product as part of an advertorial.
About CHOP
:
Different people split pills for different reasons: some pills, especially daily vitamin supplements, are so large that they can be difficult to swallow whole. Oftentimes, pills come in only one high dosage version and you need to halve or quarter them to get a lower dose. Others split pills because it's more cost effective, since higher-dosage pills frequently cost the same as lower-dosage ones.
No matter the reason, if you split pills regularly you have likely encountered many pill splitter pitfalls. CHOP is a specially designed a pill splitter that can split all pills of any shape or size, cleanly, accurately, and easily. It employs a non-steel/non-razor durable plastic poly blade so it's
safe and won't easily wear down. And you don't have to worry about it rusting if it gets wet so it's easy to clean.
It is even adjustable to all pill types, easy to hold and press, and at the same time fun to use and beautiful to look at.
My Review
:
When I use CHOP to cut some pills I wanted to try a variety of sizes - from tiny little Ibuprofen pills to my Huge Vitamins. I found that it lives up to it's name and really does Chop every type of pill I put in it very easily. This is great for busy parents, people with arthritis or pain in their hands, elderly or anyone who wants an easy to use pill splitter! A great product for anyone!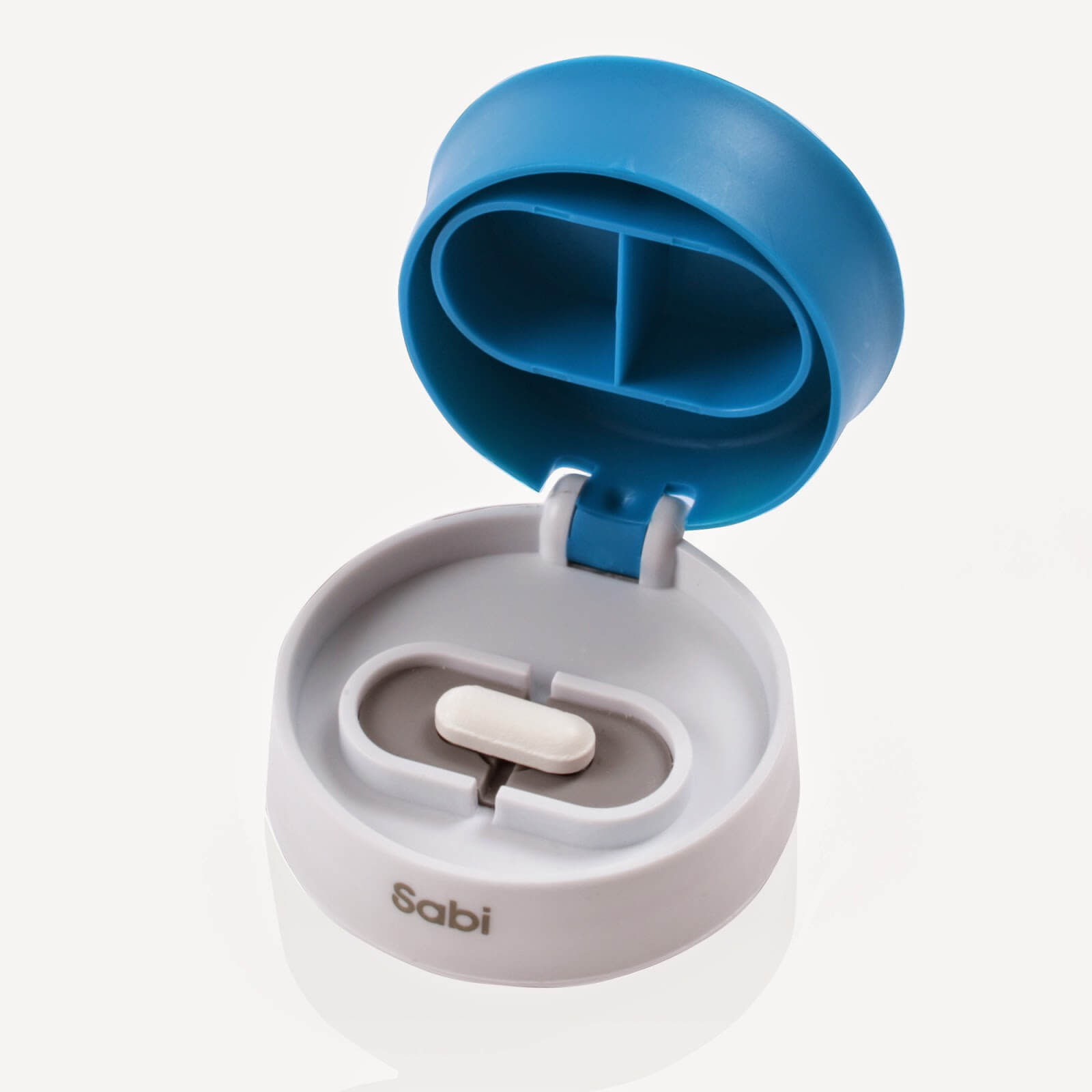 CHOP is made by Sabi:
Website:
http://www.sabi.com
Blog: blog.sabi.com
Facebook:
#/Sabibrand
Twitter: @sabi_brand

Disclosure: I received free the item(s) mentioned in this post in exchange for my honest review using Tomoson.com. Regardless ~ All my reviews are my honest and personal opinion.
I am disclosing this in accordance with the Federal Trade Commission's 16 CFR, Part 255: "Guides Concerning the Use of Endorsements and Testimonials in Advertising.".