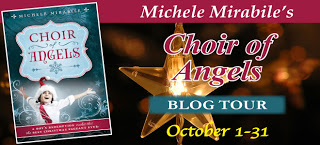 This year's Christmas pageant is going to be the best ever! And Riley is prepared to be the greatest Joseph the pageant has ever seen. The only person standing in his way is Sam, the class bully, but Riley knows he can get the part. What he isn't prepared for is a lesson in forgiveness in this endearing story about sacrifice and love.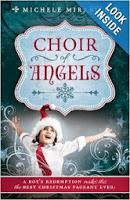 He was so ready for this moment he could barely breathe. If he won, he knew he'd be the best Joseph the pageant had ever seen.
Riley loves Christmas, and this year, he wants something special: the chance to play Joseph in his school pageant. Sam, the neighborhood bully and a talented singer, wants the part too and is crushed when Riley lands the role. Riley doesn't care—until he learns the secret Sam has been keeping from everyone. Now Riley has a choice to make, one that will change his view on Christmas forever.
Told from the perspective of a 12-year-old boy, this charming tale reminds us that being like Christ is the most important celebration of Christmas.
My Review
:
Choir of Angels is a wonderful Christmas Story for children of all ages. This story has a wonderful message of doing what is right even when it is a very hard thing to do. I also love how Riley is shown that it is better to try to see people from a different perspective - that often times those who Bully others have something that is making them feel bad, so they take it out on others to get attention and try to make themselves feel better.
Riley learns a hard lesson, and this story is a wonderful one for not just the Christmas Season but all year long.
Meet the Author:
Michele Mirabile enjoys a stunning view of Mount Timpanogos from her home in Utah County, where she lives with her devoted husband and their two spoiled cats. Besides juggling words and delving into her imagination, she loves meeting new people and visiting exotic ports. Her marriage and her beautiful daughter are the greatest accomplishments of her life.
A veteran of the United States Army, Michele has authored travel articles, short stories, and three books that include Your Mother Wears Combat Boots: Humorous, Harrowing, and Heartwarming Stories of Military Women; Dark Side of the Moon; and Choir of Angels.

Disclosure: I received free the item(s) mentioned in this post in exchange for my honest review through Cedar Fort blogging program. Regardless ~ All my reviews are my honest and personal opinion.
I am disclosing this in accordance with the Federal Trade Commission's 16 CFR, Part 255: "Guides Concerning the Use of Endorsements and Testimonials in Advertising.".