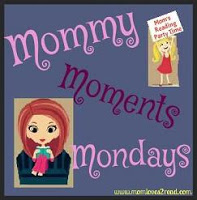 Welcome to another Mommy Moments Monday Hop
hosted by Susan @ Mom Loves 2 Read.
This is a time for Parent bloggers to support each other and share our fun and not so fun parenting moments, advice and more.
Post the direct link to your recent or favorite post that tells us about a parenting experience, advice, funny or serious happening, etc
Then spend the rest of the week, hopping around to visit other posts and leave a friendly comment!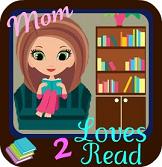 ~ Follow My Co-Host this Week ~
She's sweet, she's silly, she's Sara!
The Sweet Silly Sara blog focuses on brutally honest moments
in the life of a mommy and a wife and living the dream in hues of green.
Check out her adorable blog and Follow her via:

Each week the link up will be open from Sunday 6pm 'through Tuesday 6 am (cst)
You can post your links during that time, then have the rest of the week to hop around and read all the great Mommy Moments Posts!

Would you like to be a Co-Host? If you are interested in Co-Hosting, email Susan ~ MomLoves2Read(at)gmail(dot)com. I'd love to have you!