This Friday is DROP night - where the Kids Play IN, while the Parent's Go OUT!
AND, it is a fundraiser night too!
So, have a night out, support a local child with Leukemia
and let the kids go wild at Inspired Arts Academy in Morton!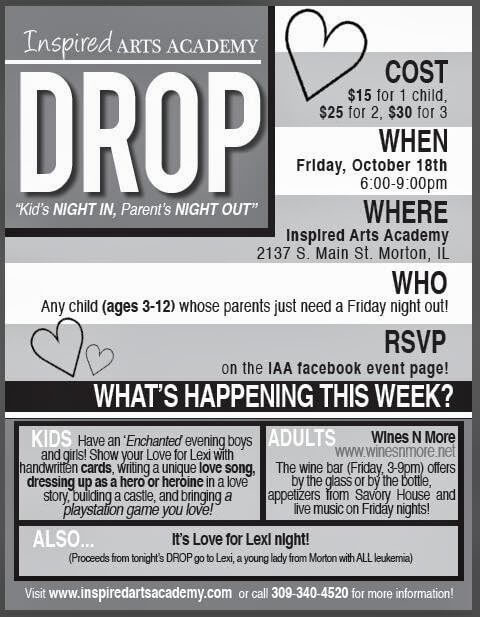 And for those of us well over 12 (adults only for this one) Inspired Arts Academy also has fun and fantastic classes and workshops like these . . .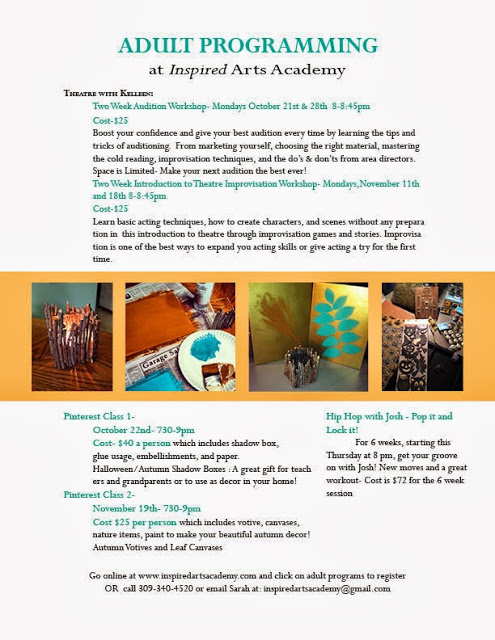 What are you waiting for? Sign up today! Reserve your spot and have some Grown Up FUN!

Disclosure: I am a local promoter for Inspired Arts Academy. I have a working relationship with this sponsor to promote weekly and monthly information to my readers in exchange for free classes/credits. I personally have visited this location and give my honest endorsement.
I am disclosing this in accordance with the Federal Trade Commission's 16 CFR, Part 255: "Guides Concerning the Use of Endorsements and Testimonials in Advertising.".