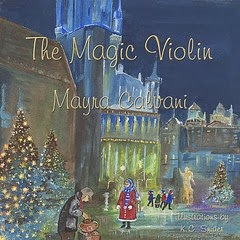 THE MAGIC VIOLIN
Eight-year old Melina wants to become a good violinist. When she loses confidence, her Rumanian teacher Andrea decides it's time for a magic dose of self-esteem. A mysterious old woman in rags gives Melina some curious advice; a violinist Russian hamster, who happens to live under the old woman's hat, offers her a virtuoso performance; a shooting star fills her with hope on Christmas Eve. Is Melina actually playing better, or has her violin become magic? Who is the old woman in the town square, and why does she wear the same emerald ring as her teacher Andrea?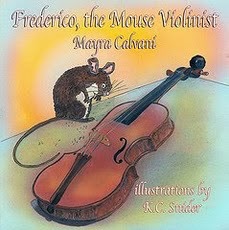 FREDERICO, THE MOUSE VIOLINIST
Frederico is a tiny mouse with a big dream: he wants to become a violinist. Each day he watches as Stradivari makes his famous violins. Each night, he sneaks into the workshop to play. But the violins are too big! Then, unbeknown to Frederico, Stradivari sees him playing and begins carving a tiny device. Could it be a famous Strad especially for Frederico?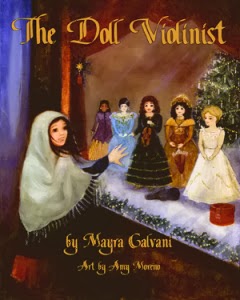 THE DOLL VIOLINIST
Five days before Christmas, Emma is captivated by a doll in a shop window. Each day, she sneaks out of the orphanage to check if it's been sold, but the shop owner, Madame Dubois, sends her away. Will the magic of Christmas bring Emma, Madame Dubois, and the doll violinist together?
ABC's Children's Picture Book Finalist!
Honorable Mention Award in the 75th Annual Writers Digest Writing Competition!
Author Mayra Calvani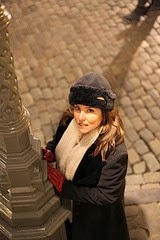 Mayra Calvani writes fiction and nonfiction for children and adults and has authored over a dozen books,
some of which have won awards. Her stories, reviews, interviews and articles have appeared on numerous publications like The Writer, Writer's Journal, Multicultural Review, Bloomsbury Review, and others. She lives in Belgium with her husband of 25+ years, two wonderful kids, and her two beloved pets. When she's not writing, editing, reading or reviewing, she enjoys walking with her dog, traveling, and spending time with her family. She's represented by Serendipity Literary.

Disclosure: This is a book tour - I did not receive any compensation nor product in exchange for this post.
I am disclosing this in accordance with the Federal Trade Commission's 16 CFR, Part 255: "Guides Concerning the Use of Endorsements and Testimonials in Advertising.".