Mom Loves 2 Read Offers New Advertising Specials, Social Media Marketing, and Virtual Assistant Services in the 2014 Year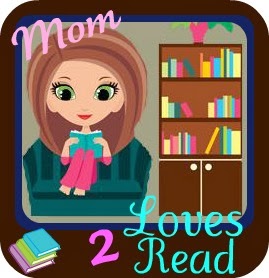 Susan MomBlogger, owner/editor of Mom Loves 2 Read blog is now offering Discount Specials on Advertising and Social Media Marketing Packages to bring in the new year.
Mom Loves 2 Read is a personal review, giveaway and promotional blog devoted to helping people make informed decisions about books, products and brands that they may wish to purchase for themselves, their family or friends.

By posting personal opinions, recommendations, promotions and giveaways mixed with personal life experiences, Mom Loves 2 Read strives to make the lives of readers and followers a little easier.

Susan has been
working with Authors, PR Agents, Publishers and Sponsors for over 3 years, helping them grow their brands with promotions and social media management. Always honest and hardworking, Susan allows her clients the freedom to breathe while she prioritizes tasks and gets the job done.
With experience in website, product and sponsor promotions, Susan has successfully implemented Giveaway & Event planning, social media link-ups, multi-blogger events and social media marketing.

Being a stay at home Mom has allowed her the ability to master her skills in time management and organization. As a Nurse, Wife, Mother of three, and Review Blogger Susan utilizes her growing list of skills and life experiences to offer a personal touch to blog reviews, promotions and advertising opportunities.
With Susan on your side you will never have to worry about time, branding or marketing. She will get the job done to your satisfaction, meeting deadlines and still leaving time for her family too. Susan believes that building quality relationships built on honesty and trust is essential to creating a strong partnership with Brands, Authors, PR Agents, Publishers and Sponsors.

Susan is currently living in Illinois raising her three children, a dog, expanding her knowledge and blogging whenever she gets a few uninterrupted moments to herself.
Contact Susan today for a free consult ~ https://www.nukescripts.net Or email directly ~ info@nukescripts.net