LOW COST BLOGGER EVENT!
OVER $1000 in CASH & Prizes!
AND STILL GROWING!
we may reach $1000 or more by the time it starts!

WANT TO BE PART OF THIS AMAZING EVENT?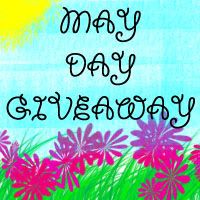 and
Taryn @ Mom of One and Having Fun
~ have teamed together with to bring a May Day Giveaway Event. OPEN TO ALL BLOGGERS!
We wanted to find a way for bloggers to boost their followers without costing "an arm and a leg."
So we decided to host a Gift Card giveaway and it will only cost you
$1 per social media (max 5) (or $1 per entry point up to 5).
CLICK HERE TO SEE ALL THE CURRENT PRIZES: #may-day-giveaway-event/
(If you are not yet on Pinterest, email me for an invite! You HAVE to see this amazing LIST!)
AND DON'T FORGET THE CASH!
Prize $ will be awarded in the form of
winner's choice
of : Amazon.com code, Barnes & Noble code, or Paypal cash.
Excited???
~Then fill out the form below
~Pay via paypal
~Post to your blog and/or facebook
~Then post to any other social media site you can to get more bloggers to sign up. The more that sign up, the bigger the giveaway prize will be! Right now we have over $300 in sponsored prizes and Cash - we'd love to reach $500! Sign up today, promote and post - REFERRAL PRIZE for whoever gets the most new people signed up! So start spreading the news!
AFTER YOU FILL OUT THE FORM, MAKE SURE TO GET ALL THE POST CODES FROM THE