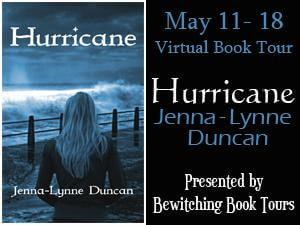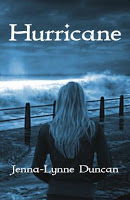 Genre: a young adult paranormal romance/urban fantasy


Adriana couldn't decide what was worse—that Hurricane Katrina was heading for New Orleans, or that she might not survive her kidnapping to see its potential effects. She had trusted Hayden, even fallen for him, and now he and his brother Luke were taking her deeper and deeper into the Bayou.
Why had two of her classmates, the mysterious Boudreaux brothers, kidnapped her?
Why had Adriana's dreams started predicting the future?
Most importantly, would she make it out of the Bayou alive…
Also available in select stores and in the UK and AU from Amazon/Borders.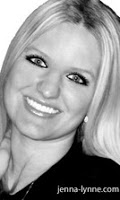 Jenna-Lynne Duncan graduated from the University of St. Thomas with degrees in Political Science, International Studies, and Middle Eastern Studies. Hurricane is her debut novel and she is planning a series.
She welcomes those to contact her through her website (http://www.Jenna-Lynne.com).

AUTHOR GIVEAWAY!
Author Jenna Duncan has graciously decided to host a giveaway for this tour
Jenna is giving away:
4 sets of a signed postcard
bookmark
and a flur de lis tattoo

to enter - just fill out the rafflecopter form below:
a Rafflecopter giveaway

*this guest post provided by author and Bewitching Book Tours.