NATE ROCKS – Book 2 – ARE YOU READY?
The Adventure Continues...
Nate Rocks the Boat, by Karen Pokras Toz COMING MAY 1st!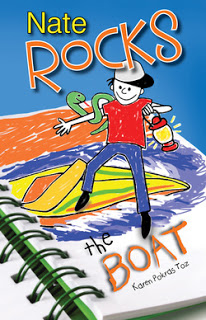 With fourth grade finally winding down, 10-year-old Nathan Rockledge is looking forward to a fun and relaxing summer at home with his friends. That is, until his mom decides he has to go to overnight camp with his annoying older sister. When his best friend Tommy decides to tag along, Nathan thinks maybe his summer won't actually be so bad. After all, he does get to be away from his mom's awful cooking for an entire six weeks.

Amongst Color War competitions, a flaky counselor, and a bully named "No-Neck," Nathan turns to his trusty sketchpad, transforming himself into Nate Rocks: 10-year-old extraordinaire. His speedboat ready for action, Nate saves the day time and again from the perils of floods, snakes, ghosts, and even the most wanted criminals.

Join Nathan, Tommy, Abby, and a whole new cast of characters as Nate Rocks once again proves nothing can hold him back.
Here's what reviewers at ReadersFavorite.com are saying about Nate Rocks:
"On a scale of one to five I would give this book a six because it's just that good."
"Karen Pokras Toz truly writes a masterpiece on paper with Nate Rocks."
"This book is right up there with "Middle School: Worst Years of My Life" and "Diary of a Wimpy Kid."... both authors better keep an eye on Ms. Toz..."
For more information about the Nate Rocks Series and the book that started it all: Nate Rocks the World, visit: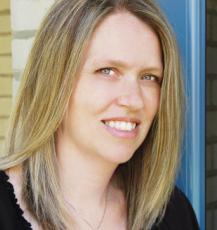 IT'S FINALLY HERE! NATE ROCKS THE BOAT BY KAREN POKRAS TOZ
WANNA KNOW MORE? READ MY REVIEW ~
My Review :
Nate Rocks the Boat is the 2nd book in the Nate Rocks' series by author Karen Pokras Toz. Once again Nate is off on an adventure, only this time he's at Summer Camp! With is overactive imagination intact, Nate is off on more adventures, once again saving everyone from the imaginary and not so imaginary dangers at Camp Srping Ridge.
Through all his adventures, kids can learn how much fun it can be to use your brain - imagination.
I loved reading Nate Rocks the Boat. It was a fun and entertaining read even for an adult like me. I can definitely see how younger readers, especially boys will love reading all about Nate and his family and friends. Nate's adventures both in his mind and in his "real" life keep the reader interested from start to finish. I loved getting a glimpse into the life of a young boy with an aggravating big sister, struggles with sports, and normal kid issues. This is a great book for ages 7 and up - especially great for 10 year old boys like my son who are reluctant readers.
*I received a free ebook copy for this review from the author. All reviews are my personal opinion.