Welcome to Loves 2 Read ~
~ and your current tour stop for Mrs. Garcia's Class Visits the Hospital!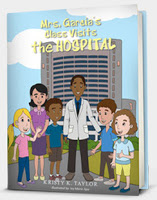 Mrs. Garcia's Class Visits the Hospital
"
When we arrived at the hospital, the first thing I noticed was how big it was! It was about twenty stories high; it had to be one of the tallest buildings that I have ever seen. Everyone "oooed" and "awwwd" in amazement.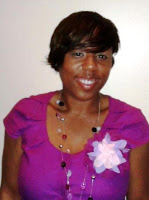 Kristy K. Taylor is a fulltime Health Science Professor, author, and founder of Kid Medic, LLC. She has over seven years of teaching experience in the field of health science education, and she spent two years as an elementary school teacher in Brackettville, Texas. Prior to becoming an elementary school teacher and accepting her current position at Palm Beach State College in Florida, she spent six years on active duty in the United States Air Force as a Healthcare Administrator and teacher for the Community College of the Air Force. Kristy holds an associate's degree in Healthcare Management, a bachelor's degree in Management and Human Resources, and a master's degree in Health Science with a focus in Health Education. Kristy is also currently pursuing her doctorate in Health Science with a focus in Global Health at A.T. Still University located in Mesa, Arizona. She holds several certifications to include:
l
Texas EC-4 Generalist and EC-12 Health Teacher
l
Certified Wellness Coach
l
Certified Health Education Specialist (CHES)
l
Certified in Instructional Design (through the Community College of the Air Force)
In the past, Kristy has worked with students by providing them with career exploration tools and resume help. She is also currently working on her Career Coaching Certification through the Professional Association of Career Coaches and Resume Writers. Kristy enjoys teaching and working with students to help them achieve their goals. She started Kid Medic because she believes that children can reach their potential only when they are properly taught, nurtured, and engaged in a manner that inspires them to expand their horizons through reading, thinking, exploring, and discovering the world around them.
Genere: Children, YA, Career, Education, Health
Children's Book: Ages: 10-12, Grades: 4-7
Publisher: Kid Medic, LLC
Price: $12.oo includes S&H
Giveaway:
For every person that purchases the book during the tour will receive a free activity guide.
Kristy will also be giving away a Swag Pack during her tour:
Swag Pack:
A KidMedic T-Shirt
KidMedic Coffee Mug
KidMedic Pen KidMedic Stickers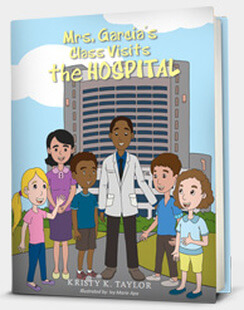 Mrs. Garcia's Class Visits the Hospital is the first book written by author and former elementary teacher, Kristy Taylor. The book is an exciting career day adventure with a diverse group of characters where the students in Mrs. Garcia's class visit the local hospital for their class field trip. While touring the hospital with Mrs. Garcia and Dr. Johnson as their guides, the students learn about over twenty different healthcare careers, and they have lots of fun along the way!
Supplements: An additional student activity is also available for purchase. The activity guide features games, resources, quizzes, and worksheets that will challenge children to think critically about Health Science career options. This guide is a great resource for teachers and parents to teach children about careers in Health Science. The guide also includes a free PowerPoint presentation featuring glossary terms and pictures from the book.
"
Eric introduced us to Michelle, the phlebotomist. "What is a phlebotomist?" asked Haley. "A phlebotomist is a person who specializes in drawing a patient's blood for testing," said Michelle. Suddenly, Nathaniel got an interesting look on his face and raised his hand. "Yessss," said Michelle. "Is your job sort of like being a vampire?" Nathaniel asked. The entire class laughed and turned to look at Michelle. "No," she chuckled.
"
I learned about all of the different areas that doctors could specialize in, for example, Dr Herrera was a podiatrist, and he specialized in treating patients with feet problems. Dr. Osborn was a neurologists; she specialized in helping patients with nervous system disorders. We also met Dr. Chadwick, the hospital's pharmacist; she helped patients get the medicine that they needed in order to help them feel better."
**I was not able to get my review done in time for this post - the review will be posted separately (hopefully) next week due to minor family emergencies*

To continue with this tour:
*Guest post provided by author and Virtual Book Tour Cafe.*