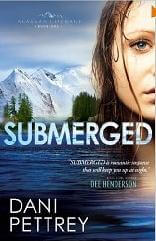 About the Book:
A sabotaged plane. Two dead deep-water divers.
Yancey, Alaska was a quiet town...until the truth of what was hidden in the depths off the coast began to appear.
Bailey Craig vowed never to set foot in Yancey again. She has a past, and a reputation--and Yancey's a small town. She's returned to bury a loved one killed in the plane crash and is determined not to stay even an hour more than necessary. But then dark evidence emerges and Bailey's own expertise becomes invaluable for the case.
Cole McKenna can handle the deep-sea dives and helping the police recover evidence. He can even handle the fact that a murderer has settled in his town and doesn't appear to be moving on. But dealing with the reality of Bailey's reappearance is a tougher challenge. She broke his heart, but she is not the same girl who left Yancey. He let her down, but he's not the same guy she left behind. Can they move beyond the hurts of their pasts and find a future together?
My Review:
I was sucked in from the very first sentence. The Prologue had me on the "edge of my seat" wanting to read more and read faster to find out what was happening. This is one of those books the reader just "can't put down." There is a lot of emotion and drama throughout this story. The main character has issues with going back to her home town, and with a few of her "old" friends. This just makes the characters more believable and likeable. I really enjoyed this book, though I did get emotional at a few parts of the story - had me tearing up a bit. A great read! I definitely would not call this a "light" read, though I do recommend you give it a try. I was completely into the book and did not even hear my kids when they were asking me something - that's how into the story I was! Great book, I look forward to reading more by this author!
ABOUT THE AUTHOR: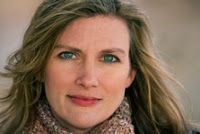 Dani Pettrey is a wife, homeschooling mom, and author. She feels blessed to write inspirational romantic suspense because it incorporates so many things she loves--the thrill of adventure, nail biting suspense, the deepening of her characters' faith, and plenty of romance. She and her husband reside in Maryland with their two teenage daughters.
Just in case you're curious…The real Dani does love traveling. She's been to some amazing places (Greece, Hawaii, the Keys) and there are many more she hopes to visit in the future.
And while she's not quite up to sky-diving, cave diving or heli-skiing (too high, too enclosed, too cold!) she and her family love hiking, canoeing, wave jumping and a ton of other outdoor adventures a little further down on the risk scale.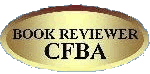 *I received a free copy of this book through Christian Fiction Blog Alliance for this review. All reviews are my personal, honest opinion. See my FTC Disclosure for more info.