Review of Easy Canvas Prints!
Looking for gift Ideas for a Birthday? Father's Day? Graduation? How about a Canvas Print of a special moment? Just upload a picture of your favorite moment, kids, fishing trip or whatever that special someone will love - then have it transferred into an amazing work of ART!
I have a wonderful opportunity to try out a Canvas Art Print from
Easy Canvas Prints
.
At their other website,
http://www.easycanvasprints.com
,
you can upload personal photos and have them printed on any size canvas. I was given the choice of having a FREE 8 x 10 or getting a discount of equal value on a larger canvas size. I choose the larger canvas size ~ an 18 X 24 so I could put it on my wall. I have a favorite photo that I took of my kids this past fall. I uploaded it to Easy Canvas Print, adjusted all the settings the way I wanted them to be, and ordered it. Delivery was fast and the canvas was packaged and wrapped securely. I love how this photo turned out! Now my kids are a Work of Art on my living room wall for all to see!
Here is the photo before: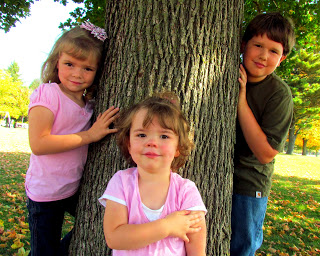 And this is what my Canvas Print looks like:
On the Wall!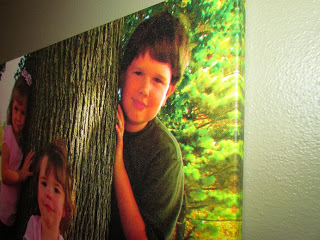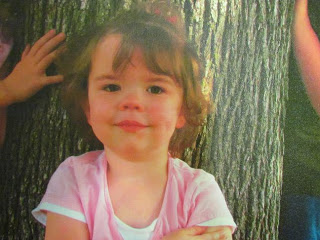 And this is a close up of my youngest - the canvas print has such great detail! I was amazed at how good it turned out!
So, if you have a photo of your kiddos - make a Canvas Print for Father's Day! Have a picture of Dad catching the "big one?" Make a Canvas Print! Birthdays ~ Anniversaries ~ Or Just Because - All are great reasons to surprise your friend or family member with a beautiful work of art!
Discount going on right now: Click here to get 50% off plus Free shipping
#/EasyCanvasPrints/app_201143516562748
*Although I did receive a discount of this product from Easy Canvas Prints, this review is my personal and honest opinion. I will not post anything that I don't personally feel is true, honest and worth sharing with my followers! See my FTC disclosure for more info!