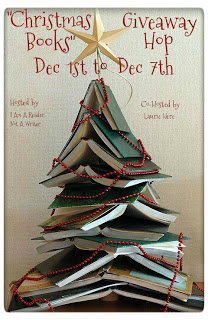 "Christmas Books" Giveaway Hop
Hosted by I Am A Reader, Not A Writer & Laurie Here
Welcome to Mom Loves 2 Reade ~ For this fun Christmas Books Giveaway Hop - I am providing the following prize for my winner!
Christmas Book Set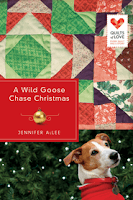 A Wild Goose Chase Christmas
Upon her grandmother's death, Izzy Fontaine finds herself in possession of a Wild Goose Chase pattern quilt that supposedly leads to a great treasure. Of course, once the rest of the family finds out about the "treasure map," they're determined to have a go at the treasure themselves. And, if that weren't enough, Max Logan, a local museum curator, contacts Izzy and says that Grandma Isabella promised him the quilt.What is it about this quilt that makes everyone want it? Is Izzy on a wild goose chase of her own, or a journey that will lead her to the treasure her grandmother intended?
Lone Star Christmas Someone Is Rustling Up a Little Holiday Matchmaking in Four Delightful Stories
Anything can happen when four meddlesome, retired Texas Rangers try their hand at matchmaking. As Christmas draws n ear, clandestine meetings are held and plans are afoot to foil plots to leave town. Will the folks of Cut Corners learn that no matter what plans they hold, God is the grandest planner of them all.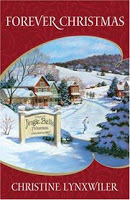 Forever Christmas
Welcome to Jingle Bells, Arkansas, where Christmas lives in residents' hearts all year long. When a handsome lawyer is hired to change the name of the town, Kristianna fights her jumbled feelings concerning him. Can she save her beloved town without losing her own heart?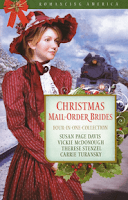 Christmas Mail Order Brides
Ride the transcontinental railroad as marriage arrives by mail-order-and just in time for Christmas. Annika arrives in Wyoming to discover her intended is missing. Jolie's journey to Nevada is derailed by disaster. Elizabeth carries a load of secrets to Nebraska. And Amelia travels to California to wrap up her final attempts at matchmaking. Will the holiday season be the ticket to spark love in unexpected ways?
** Giveaway will run from Dec 1 through Dec 7. Winner will have only 48 hours to reply and claim the prize - no reply after 48 hours will result in another winner being chosen ~ winner of this giveaway must be within the continental U.S with valid mailing address**
...
~~~~~~~~Continue Hopping for More Fun Giveaways~~~~~~~~~