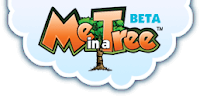 Me in a Tree
is the family website with fun, easy-to-use interactive applications for parents and kids who want a happier, more balanced family. Without paying a dime you can get started today and watch your family grow closer!
Want Fun and Positive Communication in your family?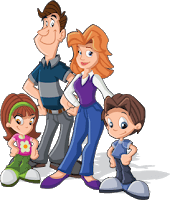 Family Huddle
gets you talking about schedules, discussing the important stuff, laughing over Family Huddle fun topics and working together on family challenges.
Do you want to conquer the chaos?
Manage day-to-day responsibilities and activities with the
Me in a Tree Calendar
. You will increase communication, make sure everyone is "in the loop", coordinate activities and share responsibilities.
Reducing your stress and decreasing the chaos gives more time to have fun as a family and time for yourself.
Do you know what makes your family special?
Your family is unique and you have your own special qualities. The
Pledge Stone
helps you identify what is important to all of you and celebrate your amazing family. It will strengthen your children's pride in themselves and your family, and you'll feel closer than ever.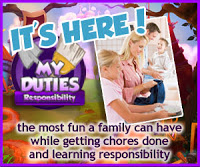 Do you want more Family Time?
Too often we spend family time in front of the TV and computer because we don't know what else to do. Find out what's going on in your community in our
Family Things To Do
app. Get your spouse and family out to explore the world and have some fun together.
Remember, a close family doesn't just happen.
It's a result of having a clear plan, a commitment to each other and a willingness to work together to make it happen.
Me in a Tree
creates close families through interactive games and activities your whole family will love.
My Review :
Me in a Tree is a great online resource to help families survive the day to day chaos that invades our lives. Between school, work, extracurricular activities, homework, busy dinner time and other interruptions families many times do not have the time or energy left at the end of the day to spend quality time together. Me in a Tree helps in many ways to draw the family back together and give a helping hand to busy, stressed out parents. Me in a Tree has fun activities for the family, a calendar to help keep us organized, Family Huddle, Chore charts for the whole family, Fun Ideas and more.
I like the easy to use website features. I really liked the Fun Ideas and Family Huddle - there is even a timer to help you keep track of the family huddle time as well as rules to help keep you on track. A nice site that can be a great help to any family.

I received a free trial of th

e website mentioned

in the post above for review purposes only. I was in no way required to write a positive review. All my reviews are my honest and personal opinion
. If you have any questions or comments, please see my FTC disclosure or Review Policy.