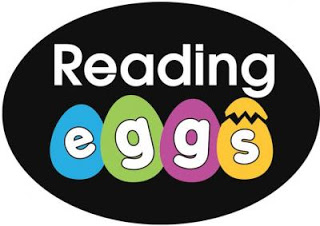 **Introducing ~ Reading Eggs**
The Reading Eggs program was developed by teachers, animators, web developers and educational writers who are experienced in creating educational curriculum for children. Reading Egg helps build the core reading skills and strategies that are important for reading succ

ess.
Reading
Eggs is a great program that

helps children

ages 3 to 12 learn reading, phonics and more. It is a great online early education resour

ce,
and since
it's beginning in 2011 in the US and Canada, Reading Eggs has more than 500,000 subcribers (no credit card r

equired)

.

I have been given the opportunity to offer my readers a Two Week FREE T

rial
~ If you are interested in checking it out CLICK HERE to start your free trial!

I received a free trial of this produc

t in exchange for this post

. All info was provided by US Family

Guide.
If you have any questions or comments, please see my FTC disclosure or Review Policy.