Lori The Author
Giveaway coming SOON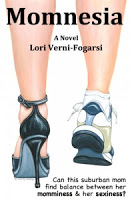 MOMNESIA
: Struggling between her "momminess" and her "sexiness," an unconventional suburban mom diagnoses herself with Momnesia & sets about finessing a new version of her old vivaciousness!
HOUSE TRAINING DOGS
: Whether you have a puppy who is first learning, an adult dog with ongoing confusion, or simply want to teach your pet to use a designated area, this book answers literally every question about housebreaking dogs!
GRAMNESIA
(TO BE RELEASED APRIL 19, 2013)
: A couple of almost-empty-nesters, ready to launch into their new, quieter lifestyle, receive the surprise of their lives when a pregnant teenaged girl appears on their doorstep and announces that she's the daughter he never knew he had!
To Learn More about these books, go to the following links:

http://www.loritheauthor.com/Loris-Books/Momnesia www.LoriTheAuthor.com/Loris-Books/Housebreaking-Dogs-Book www.LoriTheAuthor.com/Loris-Books/Gramnesia Author

Bio

: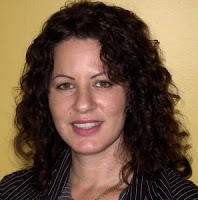 Lori Verni-Fogarsi is the author of the novel, "Momnesia," which has recently been designated a National Indie Excellence Book Awards Finalist. She has been a freelance writer, columnist, journalist, and seminar speaker for 15+ years, and has authored one nonfiction book, "Everything You Need to Know About House Training Puppies and Adult Dogs," which has been widely acclaimed in its genre. Lori is a happily married mom of two, step mom of two more, and has two cats, both rotten. Her next novel, "Gramnesia" has a release date of April 19, 2013. She invites you to learn more at www.LoriTheAuthor.com or at the following links:
Website:
www.LoriTheAuthor.com
Facebook:
www.facebook.com/LoriTheAuthor
Twitter:
www.twitter.com/LoriTheAuthor
Pinterest:
www.pinterest.com/LoriTheAuthor
Lori The Author has generously donated a huge swag bag full of goodies for the All I Want for Christmas Giveaway coming Nov 24th - Dec 10th here on Mom Loves 2 Read - come back for a chance to WIN this amazing gift valued at $100+ which includes:
*Momnesia Tote Bag
*Big Snuggly Sweatshirt
*Momnesia Book (signed by author and artist)
*Housetraining Dogs book (signed)
*Bookmarks
*Misc Surprise Goodies!