With the holiday shopping season upon us, zuuzs introduces their holiday shopping page. We all have price points in mind while shopping for our friends and family, so zuuzs has made it easier for you to find the best deals according to your budget. Make sure to check it out! And as always, you get cash back on everything you buy through zuuzs.com. To help with your Holiday Shopping for your kids, zuuzs is offering the Grand Prize of a KidKraft Grand Espresso Corner Kitchen. Go over to Makobi Scribe and enter to win the Grand Prize *
the grand prize may be substituted to a similar item to suit the winner's child
*
With the holiday shopping season upon us,
zuuzs
introduces their
holiday shopping page.
We all have price points in mind while shopping for our friends and family, so zuuzs has made it easier for you to find the best deals according to your budget. Make sure to check it out! And as always, you get cash back on everything you buy through zuuzs.com.
To help with your Holiday Shopping for your kids, zuuzs is offering the Grand Prize of a KidKraft Grand Espresso Corner Kitchen. Go over to Makobi Scribe and enter to win the Grand Prize! Then hop around all the other blogs participating in the Christmas Gifts Hop for kids below. *
the grand prize may be substituted to a similar item to suit the winner's child
Now for A Giveaway Prize worthy of the followers of Loves 2 Read!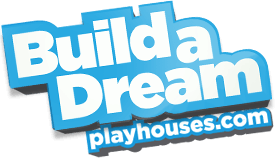 I have a fun kid-friendly giveaway prize for this event from Build A Dream Playhouses!- The winner will be able to choose either The Cosmic Cruiser or The Dream Machine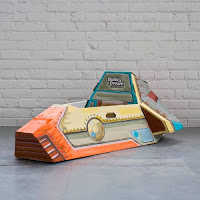 Each Playhouse comes as a blank canvas for budding artists to decorate themselves.
My kids and I received the Pop N' Play Castle for our review -
you can read my review about it HERE
Build A Dream Playhouses was kind enough to offer one of the products shown above as a giveaway prize for this contest -
~ prior winners of Build A Dreams Playhouses are not eligible to enter
~ winner must be in the continental US.
...
** Giveaway will run from 12:01 am on Nov 12th through 11:59 pm on Nov 22nd. Winner will have only 48 hours to reply and claim the prize - no reply after 48 hours will result in another winner being chosen ~ also per the sponsors request, winner of this giveaway must be
within the continental U.S**
Entries cannot be
prior winner's of any giveaway hosted by Build a Dream Playhouses.**
Loves 2 Read is not responsible for prize fulfillment.